Back to the Call for Papers Listing
Post a Call for Papers
Advertise with us
Online store
Subscribe our Weekly Newsletter
More Call for Papers
---------------------------------------------
Call for Papers - National Conference on Renewable Energy and Sustainable Environment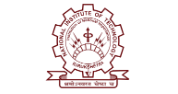 Organization Name: NIT Kurukshetra
Apply By: 31 May 2019
Location: Haryana, India
Presentation Date: 30 Aug. 2019 - 31 Aug. 2019
Title: Call for Papers - National Conference on Renewable Energy and Sustainable Environment
Deadline: 31st May 2019
National Institute Of Technology Kurukshetra
NIT Kurukshetra, formerly known as Regional Engineering College, Kurukshetra was founded in 1963. It was conferred upon the NIT status, with Deemed University on June 26, 2002. The Institute offers several courses, in various disciplines of B. Tech., M. Tech., MBA and MCA and Ph.D. with an annual intake of about 1500 students. Institute also provides excellent facilities for advanced research in the emerging areas of Engineering, Science, and Technology
Objectives:
The National Conference on "Renewable Energy and Sustainable Environment" aims to bring together leading academic scientists, researchers, scholars and students across the globe to exchange and share their experiences and research results and development about all new technologies in the field of renewable energy to help the Environment Professionals to harness the full potential. The whole idea of the conference is to exchange thoughts and ideas in the concerned fields, and transform those in real time to solve the problems. The conference is a rare opportunity for all individuals of the environment community to know about the latest technologies and strategies
Who Should Attend?
Faculty members/ Research scholars/ Students from academic institutes approved by the AICTE/ UGC/ MHRD and Scientists/ Engineers working in Private/ Public/ Govt. organizations/ industries etc. can attend the course.

It is mandatory for at least one author of an accepted paper should be registered and present the paper for publication in the proceeding. Coauthors must register by paying full registration fees, in case they want to attend and get presentation certificate as a conference delegate.

Registration fee includes: Conference kit, Tea/Coffee, Lunch, Grand Conference Dinner, and Conference Proceedings/CD
Submission Guidelines & Indexing
Faculty members/ research scholars/ scientists from India and abroad are invited to submit original unpublished research in the topics related to the conference. Research papers should present novel perspectives within the general scope of the conference. Literature reviews/survey papers will only be considered if they present a new perspective or clear benefit to the field and define the field in a new way or highlight exciting new technologies or areas of research.
For more information please check the Link
Latest Online Store
Latest Tenders And EOIs
Latest News
© Renalysis Consultants Pvt Ltd