Back to the Call for Papers Listing
Post a Call for Papers
Advertise with us
Online store
Subscribe our Weekly Newsletter
More Call for Papers
---------------------------------------------
Call for Papers invited for Regional Conference: Paths towards Climate Justice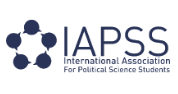 Organization Name: International Association for Political Science Students (IAPSS)
Apply By: 26 Aug 2019
Location: Stockholm, Sweden
Presentation Date: 22 Nov. 2019 - 25 Nov. 2019
About the Organization
The International Association for Political Science Students (IAPSS) is a non-profit and politically independent student and junior scholar organization that acts as a global network for political science students; gathering undergraduate, graduate and postgraduate students from almost 100 countries.
About the conference
The International Association for Political Science Students is launching its Call for Papers for the Regional Conference in Sweden. This year, they are partnering with the Stockholm Association of International Affairs (SAIA/UF Stockholm), a youth non-profit association that aims to broaden interest and understanding of international affairs.
Theme
In line with IAPSS' Annual Theme 2019 – "Overcoming Injustice," the Regional Conference in Stockholm invites applicants to debate injustice related to climate change.
About the theme
Climate Justice belongs to the most visible fields in the public sphere and constitutes one of the most pressing political challenges in the 21st century. From the 1960s on, the politics of climate justice have been unfolding with unprecedented scope, connecting more than any other field of research the local and global, and transcending traditional conceptions of responsibility and accountability.
Sub-themes
Climate justice and…
Migration

Human rights & equality

Security

Disaster risk reduction and crisis management

Health, food & water security

Civic action

Governance (international cooperation, national sovereignty, regionalism etc.)

How it's shaped by economic governance.
Eligibility
They welcome papers from undergraduate, graduate and PhD students, as well as from junior scholars from different academic perspectives such as comparative politics, international relations, international political economy, political theory, security studies, public policy and administration, regional and area studies as well as political psychology and behaviour studies, and international law, among others.
Guidelines for Paper Submissions
Please send abstract of no more than 250 words through the online form. This form will include the name of the author(s), the title of the paper, key words, home university, and email address (es).
Deadline: The regular deadline for abstracts will be 11:59 CET, 26th August 2019. Candidates in the regular cycle will be informed by 9th September 2019. Full papers should be submitted via the available online form by 21st October 2019.
How to Apply
For more information please check the Link
Latest Online Store
Latest Tenders And EOIs
Latest News
© Renalysis Consultants Pvt Ltd