Back to the Call for Papers Listing
Post a Call for Papers
Advertise with us
Online store
Subscribe our Weekly Newsletter
More Call for Papers
---------------------------------------------
Call for papers - 27th Annual Conference on "Changing Landscape of Rural India"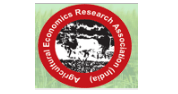 Organization Name: Agricultural Economics Research Association
Apply By: 30 Jun 2019
Location: Srinagar
Presentation Date: 25 Sep. 2019 - 27 Sep. 2019
Title: Call for papers - 27th Annual Conference on "Changing Landscape of Rural India"
Deadline: 30th June 2019
About the Conference
Agricultural Economics Research Association (India) is organizing its 27th Annual Conference on "Changing Landscape of Rural India" during 25- 27th September 2019 at Sher-e-Kashmir University of Agricultural Sciences and Technology of Kashmir (SKAUST (K)), Srinagar. The main emphasis of this Conference is to understand the changing landscape of rural India the trends, impact and factors contributing to the change
Conference Theme:
"Changing Landscape of Rural India"
Indian economy is poised to leapfrog to higher level of development phase. It is exhibiting some interesting socio-economic outcomes. For instance, as expected the share of agriculture and allied activities in the Gross Value Added (GVA) is declining and witnessing a growing service sector. Unfortunately, the manufacturing sector remains almost stable, which needs to be revitalized for more jobs. Unemployment has become a major political, social and economic issue, especially in rural areas where majority of youth is living. Therefore, development of rural areas will play an important role in reducing poverty and unemployment at national level. Government of India has put greater efforts and energy in this direction as is witnessed by its flagship program, such as MGNREGS, that has not only created rural infrastructure but also has increased wage earnings. That in turn has empowered poor rural households by enhancing their purchasing power and pulling them out from the clutches of poverty.
Rural non-farm growth reduces financial and spatial inequalities and creates economic opportunities with enhanced incomes. The rural non-farm sector has been the most important outlet for self-employment that further contributes in bringing down the unemployment at national level. This sector can be attributed to be most potential source of income growth of rural households particularly the landless and poor living in backward areas. The smallholders which constitute the bulk of rural population in India derive their maximum income from wages and salaries, and non-farm business activities, as against the large farmers. With the tremendous untapped potential, the sector has absorbed gainfully some farmers especially youth. It is reported that this sector has selectively absorbed not only the young males into wage employment but also has encouraged farmers to go into rural non-farm self-employment particularly women. It is also important to encourage the rural households to get engaged in the allied activities such as livestock and fisheries pertaining to its multifarious contributions to the society in various forms, such as nutrient-rich food products, clothing, draught power, income, employment etc. These sectors are growing at appreciable rate and ahead of the crop sector.
Last Date and Mode of Submission of Papers
The papers should be submitted by 30th June 2019 to the Chief Editor, Agricultural Economics Research Review online at: ceditoraerr@gmail.com, and a copy at: aeraindia@gmail.com.
For more information please check the Link
Latest Online Store
Latest Tenders And EOIs
Latest News
© Renalysis Consultants Pvt Ltd