Back to the Call for Papers Listing
Post a Call for Papers
Advertise with us
Online store
Subscribe our Weekly Newsletter
More Call for Papers
---------------------------------------------
Call for papers - Eighth International Conference on Agricultural Statistics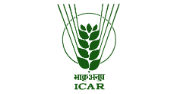 Organization Name: ICAR-Indian Agricultural Statistics Research Institute
Apply By: 30 Apr 2019
Location: New Delhi, Delhi, India
Presentation Date: 18 Nov. 2019 - 21 Nov. 2019
Title: Call for papers - Eighth International Conference on Agricultural Statistics
Deadline: 30th April 2019
International Conference on Agricultural Statistics (ICAS) is a series of conferences, sponsored by Food and Agriculture Organization of the United Nations (FAO), World Bank (WB), United States Department of Agriculture (USDA) and other international development agencies. ICAS started in 1998 in response to overarching need for better agricultural data worldwide and is held every three years to address issues of agricultural statistics (information/data) development. United States, Italy, Mexico, China, Uganda and Brazil have been the host countries for ICAS in the past. More details about the series of International Conferences on Agricultural Statistics is available at http://www.fao.org/economic/ess/ess-events/ess-icas/en/
Department of Agricultural Research and Education (DARE), Ministry of Agriculture and Farmers Welfare (MoA&FW), Government of India is hosting the Eighth International Conference on Agricultural Statistics (ICAS VIII) during November, 18-21, 2019 at New Delhi. The conference is being organized jointly by ICAR-Indian Agricultural Statistics Research Institute (ICAR-IASRI), Indian Society of Agricultural Statistics (ISAS) and National Academy of Agricultural Sciences (NAAS) under the auspices of International Statistical Institute (ISI), Committee on Agricultural Statistics (ISI-CAS).
The theme of the ICAS-VIII is Statistics for Transformation of Agriculture to achieve the Sustainable Development Goals (SDGs). The theme has been selected keeping in view the challenge faced by most statistical systems to generate data for monitoring social, economic and environmental dimensions of agricultural practices and policies to promote overall well-being.
The Opening Ceremony for ICAS-VIII will take place on November 18 at the National Agricultural Science Complex (NASC), New Delhi. On November 19-21, there will be plenary sessions, parallel sessions, and a poster session, at the Ashok Hotel, New Delhi.
Potential themes for the sessions and topic of papers include the following:
Data Analysis / Data Integration

Data Sources / Data Collection/ Data Quality

Data Dissemination & Communication

Use of statistics for policy making & research

Food Security, Poverty, Rural Development and Social Dimensions of Agriculture

Sustainable Agricultural Production and Consumption

Natural Resource use in Agriculture

Climate Change and Environmental Issues

Social protection and risk mitigation measures in agriculture

Capacity building in Agricultural Statistics
Following ICAS-VIII, the United States Department of Agriculture (USDA) will organize a two-day training session on Methodology for Agricultural Censuses and Surveys on November 22 - 23, 2019 at National Agricultural Science Complex (NASC), New Delhi.
For more information please check the Link
Latest Online Store
Latest Tenders And EOIs
Latest News
© Renalysis Consultants Pvt Ltd