Back to the Call for Papers Listing
Post a Call for Papers
Advertise with us
Online store
Subscribe our Weekly Newsletter
More Call for Papers
---------------------------------------------
Call for papers - International Conference on Business Management, Humanities and Social Science (ICBMHSS)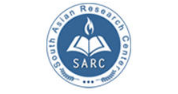 Organization Name: South Asian Research Center
Apply By: 09 Aug 2019
Location: Guntur, Andhra Pradesh, India
Presentation Date: 25 Aug. 2019 - 25 Aug. 2019
Title: Call for papers - International Conference on Business Management, Humanities and Social Science (ICBMHSS)
Deadline: 9th August 2019
About Us
The South Asian Research Center (SARC) is a nonprofit association is dedicated to exploring and innovating new scientific ideas in the field of engineering and technology. The purpose of the centre is to facilitate collaboration among researchers from different scientific fields who share a common interest in the study, design and creative uses of information technologies in order to enhance the social and everyday lives.
The centre aims to address important societal challenges such as enhancing health care and improving education through interdisciplinary research and innovation. The South Asian Research Center (SARC) is a multi-disciplinary and cross-faculty initiative within the Institute of Technology and Research, Bhubaneswar, India an ISO 9001:2008 Certified Organization joining expertise from the Faculty of Science and the Faculty of Engineering.
International Conference on Business Management, Humanities and Social Science (ICBMHSS), will be held during August 25th, 2019 at Guntur, India. ICBMHSS aims to bring together researchers, scientists, engineers, and scholar students to exchange and share their experiences, new ideas, and research results about all aspects of Mechanical and Industrial Engineering, and discuss the practical challenges encountered and the solutions adopted. The conference will be held every year to make it an ideal platform for people to share views and experiences in Business Management, Humanities and Social Science related areas.
ICBMHSS - Call for Paper
ICBMHSS is the premier forum for the presentation of new advances and research results in the fields of Business Management, Humanities and Social Science. The conference will bring together leading academic scientists, researchers and scholars in the domain of interest from around the world. Topics of interest for submission include, but are not limited to:
Business Management
Intellectual Property Brands and Branding

Finance, Economics and Hedge FUNDS

Insurance and Takaful

Managing Risk, Corporate Social Responsibility

Accounting, Banking Control & Supervision

Internet Banking and Emerging MARKETS

E-Commerce and Entrepreneurship

Sustainable Development

Technology Transfer and Management

Supply Chain Management

Networking and Outsourcing

Marketing and MARKET entry

Human Capital, Creativity & Innovation

Disaster Management

Venture Capital and Private Equity

Leadership, Total quality control in business

Hospitality Management

New Product Development

Corporate Valuation and IPOs

Environmental Protection & Public Policy

Any other topic related to Business Management
Humanities
Design Technology

Design Management

Fine Arts Technology

Visual Communication

Ergonomics

Arts & Design History

Law

Language Studies

Literature

Modern languages

Language Teaching
For more information please check the Link
Latest Online Store
Latest Tenders And EOIs
Latest News
© Renalysis Consultants Pvt Ltd