Back to the Call for Papers Listing
Post a Call for Papers
Advertise with us
Online store
Subscribe our Weekly Newsletter
More Call for Papers
---------------------------------------------
Call for papers - International Conference on Knowledge and Policy for Sustainable Development: Global Lessons and Local Challenges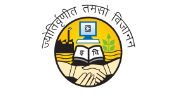 Organization Name: Guru Gobind Singh Indraprastha University
Apply By: 15 Jul 2019
Location: Delhi, India
Presentation Date: 25 Sep. 2019 - 27 Sep. 2019
Title: Call for papers - International Conference on Knowledge and Policy for Sustainable Development: Global Lessons and Local Challenges
Deadline: 15th July 2019
About The University
Guru Gobind Singh Indraprastha University was established by an Act of Govt. of NCT of Delhi on July 28, 1998. It was conceived as a teaching and affiliating University with explicit objective to facilitate and promote studies, research and extension work in areas of professional and technical education. It is included under Section 2 (f) and 12 (B) of the University Grants Commission and has been awarded 'A' Grade by National Assessment and Accreditation Council (NAAC), Bangalore for the period 2013-2018. It first got certified as ISO 9001: 2000 and was subsequently upgraded to ISO 9001: 2008 by the STQC Directorate, Ministry of Communication and Information Technology, Govt. of India. GGSIP University has been conferred with the "Golden Europe Award for Quality and Commercial Prestige" by Otherways Management & Consulting Association, Paris, France on 16.07.2012 giving credence to our commitment to quality management. The University has 12 Schools of Studies in its Dwarka campus, wherein various undergraduate and postgraduate academic programmes are being conducted for national and international students.
About Directorate of International Affairs
Directorate of International Affairs of the university is the nodal point for international students and facilitates promotion and consolidation of global academic and research collaborations at the level of faculty and students. Towards these goals, the directorate organizes various academic events aimed at furthering academic and research networks with international universities and institutions, as well as for promotion of socio-cultural and intellectual exchange environment. In addition, the directorate also acts as a nodal point for university level collaborations with respect to international funding opportunities, scholarships, fellowships and other opportunities for the faculty and students of the university.
About The Conference
Sustainability is emerging as a key theme for research in almost all fields of research in contemporary era. Sustainable development is the organizing principle for achieving human development goals. The desired outcome of sustainable development is creating a society where living conditions and usage of natural resources continue to address the human needs without compromising on stability and continuity of the natural ecosystem. However, the dilemma of sustainable development lies in the direct linkage of economic growth and climate change. While faster economic growth may help eliminate socio-economic issues like poverty, inequality, hunger, unemployment and social injustice, it comes with a burden on ecology like over consumption of natural reserves and greenhouse emissions leading to climate change, which in turn is detrimental for human development.
Submission Guidelines
Papers may be submitted at https://easychair.org/conferences/?conf=ickssd2019 in accordance with the following guidelines.
Oral Paper Submission Guidelines:
All the submissions should be in MS word document, font type- Times New Roman, font size-12 point, and double spaced.

The references should be in the latest Springer (APS) style sheet.

All submissions should be anonymous to facilitate a double-blind peer review, and should contain an abstract (250-300 words) and keywords (4-5).
For more information please check the link
Latest Online Store
Latest Tenders And EOIs
Latest News
© Renalysis Consultants Pvt Ltd