Back to the Call for Papers Listing
Post a Call for Papers
Advertise with us
Online store
Subscribe our Weekly Newsletter
More Call for Papers
---------------------------------------------
Call for papers for the 17th Asian Law Institute (ASLI) Conference 2020 hosted by NLU Delhi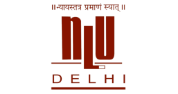 Organization Name: National Law University, Delhi
Apply By: 15 Nov 2019
Location: Delhi, India
Presentation Date: 03 Jun. 2020 - 04 Jun. 2020
About the Organization:
National Law University, Delhi is a law university in India, offering courses at the undergraduate and postgraduate levels. Situated in Sector-14, Dwarka, New Delhi, India, NLUD is one of the national law schools in India built on the five-year law degree model proposed and implemented by the Bar Council of India.
Theme for the Conference: "Law and Justice in Asia"
About the 17th ASLI Conference 2020:
The purpose of the annual conference is to bring together scholars of Asian law from within and outside Asia to interact, share ideas and build collegial networks which may facilitate dialogue and research collaborations. We hope that this research forum will be widely used to bring together collaborators in various projects. Presenters and non-presenters are encouraged to connect with fellow academics before the conference and to start thinking about potential research projects. The conference format remains broadly the same as in previous years: there will be numerous parallel sessions over two days. The broad theme of the 2020 conference is Law and Justice in Asia.
Call for papers:
There will be 4 (or, exceptionally, 5) papers per panel to give presenters and discussants adequate time for fruitful engagement. In preparing abstracts of their proposed papers, we encourage prospective participants to engage with Asian Law and address the conference theme. In addition to the general call for individual papers, we also encourage individuals to organise their own panels by coordinating with colleagues, preferably from other ASLI institutions. This will allow for the panels to be more cohesive and will also foster greater collaboration between academics, which is one of the key aims of ASLI.
Selection criteria for papers:
The papers will be selected on a competitive basis. The quality of papers has improved considerably in recent years. The selection will be done jointly by the ASLI Director and Secretariat, and National Law University, Delhi. The selection criteria will be as follows:
Quality of the abstract

A focus on Asia

Relevance to the broad theme

Geographical diversity of presenters

Balance between senior and junior presenters

Participants must be Professors or Teachers at a university, or Ph.D. holders or candidates. Exceptionally, we may consider excellent submissions by full-time researchers at an ASLI institution with at least an LL.M. We will rarely accept submissions by non-academics unless they are lawyers with a lot of experience who pursue academic research.
Submissions of individual papers
Participants should indicate the title of their paper and the proposed panel category (based on the list provided in the abstract submission form). They should also indicate key words, identifying the theme of their paper, to assist in the categorisation process.

The deadline for submission of individual abstracts is 15 November 2019.

Upon acceptance of abstracts, full papers must be submitted by 27 April 2020.
Submissions for pre-arranged panels
Where a group of presenters wishes to form a panel, the panel convener should submit the panel proposal after he/she has coordinated with the other speakers. The proposal should include amongst other details the speakers' presentation sequence, name and institution's name.

All panel proposal and individual abstracts must be submitted by 15 November 2019.

Upon acceptance, full papers must be submitted by 27 April 2020.
Deadline for submission: Friday, 15 November 2019.
Important Deadlines at a Glance
Submission of Abstracts: 15 November 2019
Deadline for Early Bird Registration and Payment: 12 April 2020
Submission of Completed Paper: 27 April 2020
Closing date for Registration and Payment: 27 April 2020
Conference: 3 & 4 June 2020, Wednesday & Thursday
For more information please click the Link
Latest Online Store
Latest Tenders And EOIs
Latest News
© Renalysis Consultants Pvt Ltd