Back to the Courses Listing
Post an Online Course
Advertise with us
Online store
Subscribe our Weekly Newsletter
More Online Courses
---------------------------------------------
Applications Invited for Social Innovation Management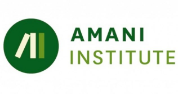 Organization: Amani Institute
Apply By: 08 Dec 2019
Free/Paid: Paid ()
About the Organization:
Amani Institute is preparing a new generation of leaders tackling the world's toughest problems. Their mission is to develop professionals who create social impact by creating new models of education and training that enable people to develop new practical skills and experiences for their professional toolkit, a personal understanding of their own leadership journey, and the global networks necessary for long-term career success
Social Innovation Management:
The Post-Graduate Certificate in Social Innovation Management is a 6-month intensive program where you will learn by doing, train with master practitioners to unlock your potential, gain skills and build networks for the career YOU truly want.

This blended program runs twice a year, with a 2-month Foundation online, and 4-month Immersion phase in a global hub of Social Innovation.

You can attend and complete the Post-Graduate Certificate in Social Innovation Management even if you are currently working.

The Social Innovation Management program runs in English.
Who they are looking for:
You want your work to have meaning and impact and are a person with the courage, empathy, vision and determination needed to create change. You want to:
Explore your future: You feel restless in your current job or and are ready to understand and pursue your true purpose.
Unlock your entrepreneurial potential: You want to create your own social venture or are looking to apply creative skills inside an organization.
Have a positive impact in the world: No matter the sector, you want your work to have an impact and build a career you are proud of.
Accelerate your Career: You want to build a strong global network of like-minded professionals who are contributing to systemic change on a larger scale.
Formal Requirements:
A university degree (undergraduate/Bachelor's) OR

At least two years of practical experience (either working or volunteering) in the social sector

Alignment with our core values: Vision, Courage, Empathy, Changemaking and a Global Mindset
Program elements:
Through this innovative program, you will gain both systemic and granular understanding of the sector, build cutting-edge 21st-century skills with the help of global practitioners who are masters in the fields of Leadership, Entrepreneurship & Management, Communication, and Innovation while becoming part of an engaging global community of impact professionals.
The intensity and practical nature of the program means that you gain as much as 2-year Master's in just 6 months.
You will also think deeply about your own goals and motivations, align who you are with what you want to do, and create a new strategy for your career.
10 skill-building courses from globally recognized master practitioners

A 250-hour+ apprenticeship in a local organization (for those who are not already working) to immediately apply your learning on the job and make sense of the impact sector

A wide range of networking opportunities to introduce you to the community of changemakers in the city of your immersion, with guest speakers, events, social gatherings

2 intensive learning trips with your classmates to amazing destinations in your immersion country

'Global dialogue' video calls with peers from other countries and webinars with Amani alumni to strengthen your connection to the community and learn from peers

6 individual coaching sessions during and after the program to support you in accelerating your career
Expertise - Professional skills courses:
You will take part in 10 courses and workshops designed to develop professional skills in high demand by leading employers. But this is no theoretical or academic program! These courses are run by master global practitioners at the top of their fields who will teach you practical tools they use in their own world-changing work on a daily basis.
The courses provide practical tools and methods to help you master the topics – in total; you will learn more than 70 new tools/frameworks that you can apply immediately in your work.
The 10 Courses:
The Practice of Social Innovation

Self-Development: The Inner Journey of the Changemaker

Bio-Empathy: Learning Innovation Tools from Nature

Storytelling as a Leadership Skill

Turning an Idea into a Program or Venture

Leading and Managing Social Impact

Measuring Social Impact

Building Entrepreneurship Skills

Managing your Career in the Impact Sector

One surprise course in each Location
Costs and Scholarships:
Your Investment
Program Cost: USD 7950 (including a non-refundable deposit of USD 1000 upon acceptance into the program).
Note: This fee does not cover your airfare and entry visa to India, Kenya or Brazil nor your daily expenses while there. Living costs can vary widely depending on your lifestyle choices. Anyway, our monthly estimate for an international fellow is around 800$ in São Paulo and Nairobi, and 500$ in Bengaluru.
Program: February - July 2020
Location: Bengaluru, India
Early Bird Deadline: Dec 8th, 2019
Final Deadline: Jan 13th, 2020
For more information please check the Link
Latest Fellowships
Latest Grants
Latest News
© Renalysis Consultants Pvt Ltd