Giving is Giving All without Boundaries - A CSR initiative by Walmart IDC
Walmart has a great history of community giving.IDC follows the similar legacy. With the technological advancement helping them to move forward, their giving initiatives help them to stay grounded and bring upon positive changes in the society. Their initiatives have resulted in bring smiles on 4500+ smiling faces with the help of six amazing NGOs, namely – Sahasra Deepika , Sparsha , Salaam Baalak Trust, Parikrma Humanity Foundation, Akshaya Patra and Baale Mane Gopalapora.
At Walmart, giving is just not a culture, it is what they are.
Walmart is inspiring the world by supporting various NGOs, one of them being 'Sparsha'. Sparsha trust sustains back to school drives and organizes summer camps for the underprivileged children. Its focus remains on getting every child back to school and help them be good citizens of India.
Mr. Gopinath R – Founder, Sparsha Trust says – 'Up till 2013, we were running Sparsha in a small cowshed and small tents where constructions took place. We did not have any place or recognition for the organization.'
Walmart's arrival and association with Sparsha brought about tremendous change in the organization. The scale of the programs was elevated, and the aid was able to reach the underprivileged children which were deemed impossible earlier. Now the organization takes care of over 500 children in its centre. It's all thanks to the long term partnership with Walmart and its trust on the initiatives.
Walmart partnered with Parikrma Humanity Foundation to provide shoes, socks, notebooks to the underprivileged children.
Saharsa Deepika International Foundation for Education – Saharsa Deepika means thousand lights of hope, compassion for children in need. The motto of the organization is to educate children who are in need, help the underprivileged children to come up in life because it understands how difficult it is for a poor farmer or a poor man to send his child to a good school.
Ms. Vijaya Ramakrishna – Treasurer & Co-founder, Saharsa Deepika says – ' The initiative would not have been possible without the help of organizations like Walmart who decided to help our cause. We are very proud of it and I believe with the continuous support from Walmart, our children will be able to succeed and do more great work.'
Over 100+ happy volunteers contributed towards making millions of happy memories. And the goal of 2019 is about creating indelible memories, doing even more good and empowering the communities.
Source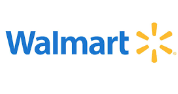 Walmart Inc. is an American multinational retail corporation that operates a chain of hypermarkets, discount department stores, and grocery stores. Headquartered in Bentonville, Arkansas, the company was founded by Sam Walton in 1962 and incorporated on October 31, 1969.
© Renalysis Consultants Pvt Ltd