Taking one step at a time to protect the Wildlife
Garo Hills of Meghalaya known for its incredibly rich biodiversity have lost about 1100 hectares of its forest in a small span of fifteen years. Age old agriculture practices like Slash and Burn have fragmented the forests hindering wildlife movement and increasing human wildlife conflict especially with elephants.
Wildlife Trust of India, established in 1999 by Mr.Vivek Menon and Late Ashok Kumar have been working in this area to strengthen the long term survival of elephants by securing the Bhagmara Balpakram elephant corridor in partnership with the local communities and the Government.
Vivek Menon, founder of Wildlife Trust of India says that the organization was established with the aim of protecting India's wildlife and a vision that if we manage to do so, we would secure India's Natural Heritage. The trust persuaded the Garo people to set aside land voluntarily using their traditional laws for biodiversity protection and in doing so; it was offering them a little help in bringing their life mainstream.
The Trust has already set aside more than 77,000 hectares of land in various forms but the most interesting form is village reserve forest which is a traditional concept of Garo people of setting aside land and they have shown the world that in a state where only 7% of land is controlled by Government, the community can willingly take care of their own wildlife.
The proposal which won them the HCL Grant was the Garo Green Spine Project to link Baghmara-Balpakram elephant corridor and in doing so to protect 1000 hectares of land set aside thereby impacting the livelihood and living ways of 300 families of 2500 people directly.
The project that they have conceptualized is a win win not only for the Garo people but also for wildlife and for India's international commitment in terms of various conventions that it has signed.
Source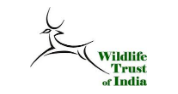 Wildlife Trust of India (WTI) is a leading Indian nature conservation organisation committed to the service of nature. Its mission is to conserve wildlife and its habitat and to work for the welfare of individual wild animals, in partnership with communities and governments.
© Renalysis Consultants Pvt Ltd