Back to the Fellowship Listing
Post a Fellowship announcement
Advertise with us
Online store
Subscribe our Weekly Newsletter
More Fellowship
---------------------------------------------
Application Invited for Commonwealth Distance Learning Scholarships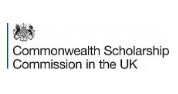 Organization: Commonwealth Scholarship Commission
Apply By: 22 Mar 2019
Scholarship title: Application Invited for Commonwealth Distance Learning Scholarships
Deadline: 22nd March 2019
Commonwealth Distance Learning Scholarships are offered to citizens from low middle income Commonwealth countries. These scholarships are funded by the UK Department for International Development (DFID), with the aim of contributing to the UK's international development aims and wider overseas interests, supporting excellence in UK higher education, and sustaining the principles of the Commonwealth.
Purpose: To contribute to development needs of Commonwealth countries by providing training for skilled and qualified professionals in key development areas.
Intended beneficiaries: High-quality postgraduate students who wish to access training not available in their home countries, who wish or need to remain in their home country while they study, and who have the potential to enhance the development of their home countries with the knowledge and leadership skills they acquire
Eligibility
To be eligible for a Commonwealth Distance Learning Scholarship, candidates should:
Be a citizen of or have been granted refugee status by an eligible Commonwealth country, or be a British Protected Person

Be permanently resident in a low middle income Commonwealth country

Hold a first degree of at least upper second class (2:1) standard. A lower qualification and sufficient relevant experience may be considered in certain cases.

Be unable to afford to study the programme without this scholarship.

The CSC aims to identify talented individuals who have the potential to make change. We are committed to a policy of equal opportunity and non-discrimination, and encourage applications from a diverse range of candidates. For further information on the support available to candidates with a disability, see the CSC disability support statement.
Selection process
Each participating UK University will conduct its own recruitment process to select a specified number of candidates for Distance Learning Scholarships. Universities must put forward their selected candidates to the CSC by 29th April 2019. The CSC will then confirm that these candidates meet the eligibility criteria for this scheme. Universities will inform candidates of their results by July 2019.
Selection criteria include:
Academic merit of the candidate
The potential impact of the work on the development of the candidate's home country
All applications must be submitted by midday 12.00 PM (BST) on 22 March 2019 at the latest.
For more information please check the Link
© Renalysis Consultants Pvt Ltd