Back to the Fellowship Listing
Post a Fellowship announcement
Advertise with us
Online store
Subscribe our Weekly Newsletter
More Fellowship
---------------------------------------------
Applications Invited For The Joint Japan/World Bank Graduate Scholarship Program 2019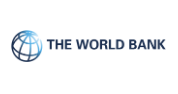 Organization: The World Bank
Apply By: 11 Apr 2019
Organization:
The World Bank is an international financial institution that provides loans to countries of the world for capital projects. It comprises two institutions: the International Bank for Reconstruction and Development, and the International Development Association. The World Bank is a component of the World Bank Group
About the Scholarship:
The World Bank Scholarships Program contributes to the World Bank Group's mission of forging new dynamic approaches to capacity development and knowledge sharing in the developing world. It is an important component of the Bank Group's efforts to promote economic development and shared prosperity through investing in education and developing human resources in the developing world. Since 1982, the Program has helped to form a pool of over 6,000 well-trained and experienced development professionals, transforming their countries and positively impacting future generations. Currently, the World Bank Scholarships Program offers two sources of funding for graduate studies in development-related fields for mid-career professionals and researchers
Joint Japan/World Bank Graduate Scholarship Program (JJWBGSP) Since 1987, JJWBGSP has enabled more than 6,000 mid-career professionals from developing countries and Japan to complete graduate degrees in development-related fields. On an annual basis, the Government of Japan solely funds the JJWBGSP.
Subject to available funding, JJWBGSP offers scholarships for over 200 Preferred Programs (.xlsx 49 KB) spanning a wide array of development topics and for 14 Partner Programs (.xlsx 15 KB) at universities in U.S., Africa and Japan in key areas of development, including economic policy management, tax policy, and infrastructure management. If you are not admitted to one of these programs you are not eligible for a JJWBGSP Scholarship. After earning their degree, developing country scholars commit to return to their home country to use their new skills and contribute to their countries' social and economic development.
Benefits: A JJWBGSP scholarship provides tuition, a monthly living stipend, round-trip airfare, health insurance, and travel allowance, etc
Application Procedure:
Applicants can apply for scholarships to both Preferred and Partner Programs. The process to apply to a Preferred Program and to a Partner Program differs.

Those seeking a JJ/WBGSP Partner Program scholarship (.xlsx 15 KB) must first apply for admission to one or more of the Partner Master's Degree Program(s). Announcements from a JJWBGSP Partner Program on when to apply for admission to their program is often posted on the right-side margin of this website. Inquiries on how to submit an admission application to a partner program should be submitted to the respective university. After reviewing submitted applications, each Partner Master Degree Program will identify a short list of eligible candidates who will then be invited by the JJWBGSP Secretariat to apply for a JJ/WBGSP scholarship. View the complete list of JJ/WBGSP Partner (.xlsx 15 KB) master degrees offered.

The call for applications for a JJWBGSP Scholarship to our Preferred Programs is now open until the deadline of April 11 , 2019. Guidance for this call for applications, including this call's: (i) instructions and requirements to submit an application, the eligibility criteria applicants must meet; and the selection process are provided in the Application Guidelines, FAQs, and the complete list of JJ/WBGSP Preferred (.xlsx 49 KB) Master Degrees currently offered.
Application Deadline: 11th April 2019
For more information please check the Link
Latest Online Store
Latest Tenders And EOIs
Latest News
© Renalysis Consultants Pvt Ltd