Back to the Fellowship Listing
Post a Fellowship announcement
Advertise with us
Online store
Subscribe our Weekly Newsletter
More Fellowship
---------------------------------------------
Applications Invited for Barefoot Rise Fellowship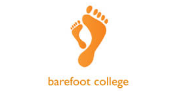 Organization: Barefoot College
Apply By: 30 Apr 2019
About the fellowship:
The Barefoot Rise Fellowship is an immersive 24-month experience that helps in achieving educational equity in rural India by providing an opportunity to India's brightest individuals to serve as full-time teachers in Shikshaniketan, an extended primary school run by Barefoot College.
Through this experience of teaching and living in rural Rajasthan Barefoot Rise fellows not only get exposed to the grassroots realities of India's education system, but also develop the skills for becoming strong advocates for change inside and outside of the classroom.
To develop their skills in the classroom fellows will go through an extensive month-long orientation prior to entering the classroom along with continued support from experienced mentors throughout Phase 1 of the program.
In addition fellows will be given multiple opportunities for exposure visits through their time as Rise fellowship. The purpose of these visits are to expose fellows to different educational philosophies and ways of teaching. While at the school fellows will be encouraged to engage with the local community to better understand the backgrounds of the students and the context in rural Rajasthan. These experiences will offer the fellows many opportunities to broaden their perspectives and expand as teachers and as individuals.
Mission:
"While working as classroom teachers our intention is to create a safe learning-space for students, which enables them to share and explore their thoughts and ideas, with emphasis on developing the required knowledge, skills and values for them to be successful in their given communities.
All the while, we hope to keep focus on the sustainability of our work through documenting lesson plans and activities and creating an archive of durable teaching materials.
In addition, we intend to activate cross-learning platforms with local teachers, community and staff by exchanging skills and experiences that are relevant to classroom and local culture."
Values
Empathetic Engagement

Collaborative Creation

Locally Global Mindset

Reasoned Approach

Sustainable Action

Constant Curiosity
Timeline
Phase 1 – orientation (May 20 – June 20)
Phase 2 – Classroom teaching – learning by teaching (briefly mention the support plan) (see more about this in section Fellow Support) – Sustainable material creation – building relationships and understanding of the educational realities
Phase 3 – Continue on as part-time classroom teachers, with an increased role in teacher training, through a unique co-teaching program and in project development for improving and developing the school.
Selection Process
Fellows complete a rigorous, multistage selection process where they are evaluated for core competencies that are essential for success within and beyond the Fellowship. Competencies include demonstrated leadership, critical thinking, and commitment to our goal of developing a strong quality localised education model.
INTRODUCTION TO DIVISION
COUNTING (PRESCHOOL)
ENGLISH: LEARNING ABOUT FRUITS
UNDERSTANDING SOURCES OF WATER
PHOTOSYNTHESIS
*You shall be assessed on your idea, creativity, motivation and ability to articulate. Finish/look/detailing of TLM is not important. TLM out of waste or easily available low cost material shall be preferred.
Video Conference Based Interview For Further Shortlisting
Selected fellows will submit a basic medical certificate before orientation
Application Timeline & Deadlines
Applications will be accepted on a rolling basis. We encourage all applicants to apply early because the selected fellows will be able to plan their travel and relocation early. Applications submitted beyond the final deadline will not be considered for selection process.
15th March – First list of shortlisted candidates will be intimated
15th April – Second list of shortlisted candidates will be intimated
30th April –Final list of shortlisted candidates will be intimated
We would like to highlight candidates to apply before one of the above specified deadlines which will allow sufficient time for candidates selected as fellows to plan their travel to the location of orientation.
Eligibility
Young at heart professionals or graduates, healthy, motivated and energetic, high on communication skills, who are interested or are already participating in developing or delivering quality education to children aged 5 to 15.
Fellow Support
Fellows receive a monthly stipend of Rs. 8,000 for living expenses at the project location. Affordable housing and dining are available near the school. Rs. 50,000 and a certificate of appreciation will be awarded at the completion of 1 year of the fellowship. Rs. 1,00,000 and an additional certificate of appreciation will be awarded at the completion of 2 years of the fellowship.
Fellows will receive mentorship from experienced educationalists from the start of the orientation throughout their 2 years as Rise Fellows. During orientation fellows will undergo extensive training that will help them to develop their pedagogical awareness and teaching techniques, learn by teaching in an offsite rural location, gain an in-depth understanding of the content and curriculum they will be using and to gain a better understanding of the rural context
Through Phase 1, Classroom Teaching, fellows will be supported through weekly classroom observations and feedback sessions, which help the fellows to incrementally master teaching skills in the classroom. Similarly, fellows are given an opportunity to reflect on their experiences and expand their understanding of education through focused, bi-monthly, sharing and discussion meetings.
During Phase 2, Expanded Development and Collaboration, mentors will continue to support fellows with their teaching, co-teaching and the projects that they will be undertaking in the school. They will also be given opportunities to support the incoming batch of fellows through taking part in training sessions and meetings.
To further support the personal and professional development of the fellows, bi-annual exposure visits will be planned. Exposure visits are very structured, authentic, learning opportunities for fellows to explore different teaching philosophies and further reflect and expand on their development as educators.
Location
Shikshaniketan is a day school run by Barefoot College in a village called Tilonia of Rajasthan. With its rural charm still intact, you as a fellow will be closely interacting with children and teachers from the communities in and around Tilonia.
Weather ranges drastically from summer months to winter months, Summer months (end of April - end of July) have temperatures hovering around 47 degrees with winters descending to single digits. Rain is scarce, thus greatly valued. Experiencing and acclimating to Tilonia's weather is an experience in itself!
Collaborations and Exchanges
TFIx,
Doosra Dashak
Hajji School
Chirag School
Royal Society of Chemistry
Atal Innovation Mission - Niti Aayog
For more information please check the Link
Latest Online Store
Latest Tenders And EOIs
Latest News
© Renalysis Consultants Pvt Ltd