Back to the Fellowship Listing
Post a Fellowship announcement
Advertise with us
Online store
Subscribe our Weekly Newsletter
More Fellowship
---------------------------------------------
Applications Invited for MAXQDA Research for Change Grant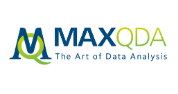 Organization: MAXQDA
Apply By: 03 Jun 2019
About the Organization -
MAXQDA is a world-leading software package for qualitative and mixed methods research. It is one of the most comprehensive programs in the field and is used by thousands of researchers in more than 150 countries around the world.
About the Scholarship -
VERBI Software supports you in using professional research software from the very beginning. MAXQDA Research Grants seek to help students unlock their research potential as well as facilitate the creation of international networks for research collaboration, thereby encouraging accountable data collection and self-reflective work products.
The #ResearchforChange Grant gives financial support and methodological training to student-researchers whose fieldwork aims to study, bring awareness to, and contribute to empowerment initiatives. This semester's grant theme is women's empowerment.
Aligned with this semester's theme, VERBI Software is very happy to announce that we will be partnering with medica mondiale for this semester's grant!
medica mondiale is a non-governmental organisation based in Germany, which stands up for women and girls in war and crisis zones throughout the world. medica mondiale also supports women and girls having who have experienced sexualised violence, regardless of political, ethnic, or religious affiliation. Together with women from around the world, medica mondiale is committed to helping women to lead a dignified and self-determined life. The 4th 2019 #ResearchforChange Grant will be awarded to this organization for their important women's empowerment-based research projects.
What does the #ResearchforChange Grant consist of?
With a $850.00 USD cash Mobility Scholarship, MAXQDA Analytics Pro Student software license, and two professional training seminars, and more, MAXQDA is offering three qualitative and mixed methods student-researchers a grant totaling $1,400.00 USD in value each.
While we do require that all information be submitted in English, the location of the researcher's home institution, personal characteristics such as age, gender identity, nationality, ethnicity, or religious affiliation will not affect the selection process.
The $1,400.00 #ResearchforChange Grant Includes:
Mobility Scholarship
A one-time $850.00 USD cash research mobility scholarship (converted into the currency of your home banking institution) to be received before the researcher's fieldwork commences.
MAXQDA License
1 full MAXQDA Analytics Pro Student license (or upgrade for MAXQDA users) for 24 months with two installations of the latest version of MAXQDA ($115.00 value).
MQIC Funding
The admission fee will be waived for recipients who choose to attend the next MAXQDA International conference in Berlin, Germany (approx. $150 value)
MAXQDA Training
2 online training sessions conducted by professional MAXQDA trainers(max. $300.00 value).

Full Support Rights

Full technical support from VERBI Software

Exposure & Publicity

The grant recipient and their research will be featured on the VERBI Software website and social media.
Eligibility Requirements
The applicant must currently be an undergraduate, postgraduate, or PhD student/candidate enrolled at a higher learning institution (college, university, trade school, etc.).

The applicant must be conducting, or be about to conduct, qualitative or mixed methods fieldwork focused on women's empowerment.

The fieldwork will begin by September 30th, 2019 at the latest.

The applicant will be using MAXQDA software to analyze their research data.

VERBI Software GmbH employees, Professional MAXQDA Trainers, and previous MAXQDA Research Grant recipients are not eligible to apply
Application Deadline 12:00 midnight, 3 June 2019
For more information please check the Link
Latest Online Store
Latest Tenders And EOIs
Latest News
© Renalysis Consultants Pvt Ltd