Back to the Fellowship Listing
Post a Fellowship announcement
Advertise with us
Online store
Subscribe our Weekly Newsletter
More Fellowship
---------------------------------------------
Applications Invited for Oxford and Cambridge Society of India (OCSI) Scholarships 2019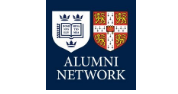 Organization: The Oxford and Cambridge Society of India
Apply By: 01 May 2019
Scholarship title: Applications Invited for Oxford and Cambridge Society of India (OCSI) Scholarships 2019
Deadline: 1st May 2019
About Scholarship:
The Oxford and Cambridge Society of India Scholarships are part-cost awards for undergraduate, second undergraduate, graduate study and research in any subject available at the Universities of Cambridge and Oxford, UK.
The Oxford and Cambridge Society of India (OCSI) is a not-for-profit alumni organisation based in New Delhi, India. The scholarships offered by OCSI are Equal Opportunity, i.e. the decisions made in awarding these scholarships are not based on race, colour, religion, disability, age (except for maximum age criterion), sex or ancestry. Close family members of the Executive Committee of the Oxford and Cambridge Society of India are not eligible for consideration for these scholarships
These scholarships were instituted by the Society over fifty years ago. Originally established as a purely social network of the Oxford and Cambridge alumni in Delhi, the Society transitioned into a more academic and educational support network in the 1960s, while continuing with its major role as an alumni body. Initially, the scholarships were a peripheral activity, but these soon became the most important aspect of the working of the society, which itself moved from a Delhi-base to an all-India role through the scholarships.
Courses/Field of study
Generally available for any subject/course/field of study available at the two universities (some scholarships may be limited to specific courses or fields of study)
The levels of study would include the following:
Research leading to the PhD degree

One-year post-graduate courses (e.g. MPhil, LLM, BCL, Diploma, CASM or Part III Maths, MBA, PGCE etc.)

Taught and research based Masters programmes of various durations (including M.Sc., engineering, medicine)

Second Bachelors degree as an Affiliated Student/Senior Status

Bachelors degree programme
OCSI scholarships for 2019
The Oxford and Cambridge Society of India is offering scholarships for admission to the University of Oxford and the University of Cambridge in the academic year 2019-20, as below:

OCSI scholarship(s) worth INR 400,000 (Rupees Four Lacs only) consisting of equal amounts of the following two scholarships: OCSI K.K.Luthra Memorial Scholarship and

OCSI Anita Banerji Memorial Scholarship, tenable at either the University of Oxford or the University of Cambridge.

One scholarship worth INR 100,000 (Rupees One Lac only) tenable only at Emmanuel College, University of Cambridge, from Emamanuel College Cambridge (India) Trust.

One scholarship worth INR 100,000 (Rupees One Lac only) tenable only at St. Hilda's College, Oxford, from Ritika Dhamija.
What can an OCSI scholar expect to receive?
Financial award of scholarship (as given above and will vary from year to year)

Letter of support from OCSI for other scholarship awarding bodies

Assistance with obtaining a fast-tracked education loan from an Indian financial institution, based on OCSI scholarship letter, with automatic loan qualification status from a leading financial institution

Complimentary life membership of the Oxford and Cambridge Society of India

Mentoring, whereby a member of OCSI shall play the role of a mentor and will support the OCSI scholar during his/her stay at Oxford/Cambridge by giving appropriate guidance to the awardee. It shall be the endeavour of the Oxford and Cambridge Society of India to identify a mentor who shares some interests with the OCSI scholar.
For more information please check the Link
Latest Online Store
Latest Tenders And EOIs
Latest News
© Renalysis Consultants Pvt Ltd