Back to the Fellowship Listing
Post a Fellowship announcement
Advertise with us
Online store
Subscribe our Weekly Newsletter
More Fellowship
---------------------------------------------
Applications Invited for TRT World 2019 Fellowship Program In The Area Of Journalism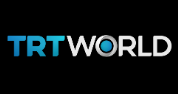 Organization: Turkish Radio and Television Corporation
Apply By: 31 Mar 2019
Organization:
Turkish Radio and Television Corporation is the national public broadcaster of Turkey. TRT was founded in 1964 and had its first TV broadcast in 1968.It owns and operates 14 TV channels TRT has TV channels in Turkish, English, Arabic, Azeri and Kurdish languages. All TRT channels are governed by RTUK (The Radio and Television Supreme Council) aligned and in accordance with the European Convention on Transfrontier TV. The mission is to expand understanding, challenge assumptions, encourage debate and influence positive behaviour and vision is to be a catalyst for positive change.
About the Fellowship:
TRT World Fellowship is an exciting initiative in Istanbul for young talent from around the world to get a unique hands-on experience in the field of change-inspiring journalism. Invaluable hands-on experience in News, Programmes, Digital and Vision departments Work with experienced traditional broadcast and digital journalists Get Digital know how and take part in debate forums and round table discussion groups Learn how it all works from the field to the newsroom Targeting Proficient English speakers (Level C1 & C2) who are recent graduates and those in their third or fourth year of tertiary studies
Fellows will spend two months (June 17th-August 10th) with the TRT World and TRT Arabi
Purpose: The purpose of the Fellowship Program is to engage people who want to get to know the perspective of TRT World and TRT Arabi, keep up with the most up-to-date changes in the media industry and improve their understanding of Turkish culture.
Schedule & Programs Journalism Training:
During the fellowship programme, the fellows will work full time in TRT World while taking your experience to the next level through a demanding schedule of training which provides a 360-degree view of the modern media industry with professionals from a variety of backgrounds including journalists, editors, PR professionals, producers, reporters and videographers.

Master Classes: the fellows will be engaged in weekly seminars, workshops and master classes emphasizing on journalism skills, cinematography, editing skills, documentary making, humanitarian programmes, Turkish culture and politics.

Site Visits : The participants of the fellowship programme will also be provided site visits of institutions and news agencies. By joining trips to key Turkish cultural, political, media organisations and think-tanks, you'll be able to understand cultural and historical background of Turkey.
Eligibility:
Proficient English language speaker (TRT World)

Proficient Arabic and English speaker (TRT Arabi)

A recent graduate from university from related majors Interested in international journalism

Commitment to engagement in the related fields

Critical, strategic thinking, intellectual, and analytical skills

Fellows show interest in the Turkish culture and history

Interest in migration, security, international relations, and media.
How To Apply: All CV's must be in English and in PDF format, Cv's in other languages will not be taken into consideration. Please note that application for admission to the Fellowship Program is completely online.
Application Deadline: 31st; March 2019
For more information please check the Link
© Renalysis Consultants Pvt Ltd