Back to the Fellowship Listing
Post a Fellowship announcement
Advertise with us
Online store
Subscribe our Weekly Newsletter
More Fellowship
---------------------------------------------
Applications Invited for WFI International Fellowship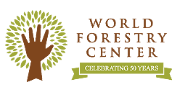 Organization: World Forestry Centre
Apply By: 15 Oct 2019
About the Organization
Founded in 1966, the World Forestry Center (WFC) is a nonprofit organization dedicated to creating and inspiring champions of sustainable forestry. Based in Portland, Oregon, the WFC provides critical programs in convening and professional development of global leaders and practitioners in forestry and related fields. Through its World Forest Institute Program, the WFC has hosted public and private forest professionals from over 40 countries to advance research, networking, and knowledge exchange.
About the Program
The World Forest Institute (WFI) International Fellowship Program hosts natural resource professionals from around the world at the World Forest Institute's campus in Portland, Oregon, for 6 months. Applicants propose a research topic to focus on during their Fellowship, and WFI uses its extensive network of public and private forestry and natural resource professionals to assist Fellows in gaining the knowledge and exposure they seek. (Look at past and current Fellows' projects to get an idea of the research approach and the variety of research topics per year!!)
Oregon is an ideal learning ground for the program because of its rich natural resources, innovative history in forest management, an important timber sector, and academic centers of excellence in both forestry and urban forestry, as well as green building and sustainability. Fellows leave the program with a solid understanding of how the US forestry sector operates and who the key players are. Additionally, Fellows gain valuable cultural experience. Over 140 Fellows from more than 45 countries have participated in the program over the past two decades (check out our Alumni).
The Fellowship is a Blend of Research, Networking, and Cultural Exchange
There are three main components to the program:
1. Conducting a Project
40% of your time is spent on your own research project.
Fellows propose a research topic in natural resources that will:
take advantage of people and organizations knowledgeable in the proposed topic located in the Pacific Northwest, and

benefit their careers when going back to their countries of origin to apply the learned knowledge.
2. Networking with public and private forestry organizations in the US, especially in the Pacific Northwest
30% of your time will be spent on group and individual study tours and meetings.
Networking is largely accomplished by site visits to forestry agencies, research labs, universities, public and private timberlands, trade associations, sawmills, and corporations. The program manager will organize approximately one group study tour per week for all Fellows to participate in. These trips are a required part of the program and can be very diverse in scope. Fellows will need to arrange their own individual meetings and site visits to fulfill their specific research project needs.
3. Educational Outreach
30% of your time is spent on research presentations, in-house events, and public outreach (synthesis and result interpretation).
Fellowship candidates should meet these minimum qualifications:
Bachelor's degree in the field of forestry, natural resources, or other related degree (i.e. Architects working with wood products) and 3 to 5 years of relevant work experience.

Proficiency in English, both written and spoken, able to comprehend, communicate, present on a professional level in English using natural resources technical vocabulary.

At least 21 years of age.

Submit an initial project/research proposal with the following components:

A clear research topic, example: urban forest inventory, biomass supply-chain, carbon policy, forestry regulation, conservation finance…

Identified essential questions the project/research will address, example: how to collect data in an urban forest, how to quantity biomass production, how to work with key stay holders, how to map decision making processes, how to identify successful projects and funding…

Organizations and people proposed to meet and/or collaborate with in the Pacific Northwest to answer the project/research questions.

A plan to implement lessons learned, example: host a seminar, write and/or publish a paper, start a new organization, method…)

Ability to be self-motivated, to work independently towards a clear research goal or output, and to work with colleagues from diverse backgrounds.
The application period for the 2020 World Forest Institute International Fellowship Program is open from July 1 to October 15, 2019.
2020 Fellowship Program dates are April 6 - October 6, 2020.
For more information please check the Link
Latest Online Store
Latest Tenders And EOIs
Latest News
© Renalysis Consultants Pvt Ltd