Back to the Fellowship Listing
Post a Fellowship announcement
Advertise with us
Online store
Subscribe our Weekly Newsletter
More Fellowship
---------------------------------------------
Applications invited for 15 Marie-Curie, Early Stage Researcher Fellowships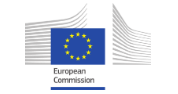 Organization: European Commission
Apply By: 14 Jun 2019
Fellowship title: Applications invited for 15 Marie-Curie, Early Stage Researcher Fellowships
Deadline: 14th June 2019
We are pleased to advertise 15 Early-Stage Researcher (PhD) positions to begin in 2018/19, as part of the Innovative Training Network of the European Commission UCOM "Ultrasound Cavitation in sOft Materials". The positions will all last three years and will allow all students to participate in an exciting research and training programme, enhancing their career perspectives in both the academic and non-academic sector. The recruited ESRs will be enrolled in a PhD programme. In addition to their individual doctoral projects, all ESRs will benefit from a dedicated training programme comprising an integrated curriculum of local and network wide training activities related to the development of scientific knowledge and the enhancement of transferable skills.
Project Background
Ultrasound cavitation (US), sono-cavitation or acoustic cavitation applications have extended use in biomedical and industrial fields. A non-exhaustive list of cutting edge applications includes kidney stone lithotripsy, cancer cell histotripsy, cell sonoporation, drug and even DNA delivery and micro-streaming. Cavitation may be used to achieve sono-thrombolysis, drug delivery, cell destruction, dental cleaning, Blood-Brain Barrier (BBB) opening, neuro-stimulation and even to provide contrast with application in medical imaging.
The research funded aims to develop state-of-the-art models and to experimentally investigate ultrasound cavitation and cavitation nucleation, with a final goal of harnessing it for the improvement of ultrasound techniques (lithotripsy, histotripsy, drug delivery, etc.) in the biomedical field, surface cleaning methods and devices (shockwave device). Moreover, it aims to investigate the material properties of tissues and soft-matter, fundamental bubble dynamics, thermal effects during bubble collapse and sonochemistry.
Benefits
The successful candidates will receive a 36 month, full-time employment contract as per Marie Skłodowska-Curie Actions (MSCA) regulations for early stage researchers. The monthly salary will be confirmed upon offer, paid in the currency of the host country, and with a correction factor applied to the host country.The ESRs will be enrolled in a PhD programme of leading academic and industrial researchers. In addition to their individual scientific projects, all ESRs will benefit from a training programmed tailored to the needs of the project, comprising an integrated curriculum of local and intensive network courses, schools, workshops and engagement with cutting-edge research.
Selection process
How to apply
Applicants should send:
letter of motivation,

curriculum vitae of at most 3 pages,

copy of transcripts and of their degree, and a copy of master's thesis or any other publications (if available),

Two written recommendation letters (e.g. one by the former Master thesis supervisor and their referees contact details).
For more information please check the Link
Latest Online Store
Latest Tenders And EOIs
Latest News
© Renalysis Consultants Pvt Ltd