Back to the Fellowship Listing
Post a Fellowship announcement
Advertise with us
Online store
Subscribe our Weekly Newsletter
More Fellowship
---------------------------------------------
Applications invited for 2019 Logan Nonfiction Fellowship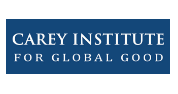 Organization: Carey Institute for Global Good
Apply By: 15 Jun 2019
Fellowship title: Applications invited for 2019 Logan Nonfiction Fellowship
Deadline: 15th June 2019
Organization:
The Carey Institute for Global Good is dedicated to making a better world by contributing to a strong, educated and just society. It Values -Citizens and civil society should: be educated, healthy and safe; be informed, empowered and engaged; have their rights protected, sufficient representation and the right to fully participate in the democratic process, Governance should be: effective, transparent and accountable; responsive, responsible and representative; inclusive, just and participatory and Development should be: economically, ecologically and socially ethical, equitable and sustainable.
About the Fellowship:
Logan Nonfiction Program supports this belief by advancing deeply reported, longform nonfiction about the most pressing issues of the day and helping to disseminate it on a variety of media platforms to the widest possible audience.
Faced with shrinking advertising revenues and audiences, many magazines, newspapers, broadcasters and book publishers have reduced in-depth projects. Further, massive technological changes in the media industry have transformed the marketplace. The Logan Nonfiction Program seeks to address the public's need for longform nonfiction to inform the policy debate essential to democracy. No such program in the United States supports only nonfiction reporters and writers working on such important social, political, health, environmental, human rights and justice topics.
The Logan Nonfiction Program offers two fellowship classes per year—one in the fall (October-December) and one in the spring (February-April).The institute welcomes between 10-20 nonfiction writers, documentary filmmakers, photojournalists, podcasters and multimedia creators per class. Fellows are provided lodging, meals, workspace, professional guidance and community. Fellowships range between 5-10 weeks and take place on the Carey Institute for Global Good's historic 100-acre campus in upstate New York.
Benefits:
Logan Nonfiction fellows at the Carey Institute are provided all the necessary tools to complete their critical work. Lodging, work space, sophisticated technological support (including Wi-Fi, a state-of-the-art screening room and dedicated space, equipment and software for video, film and radio editing) and meals are provided. Fellows may also benefit from the mentorship of several board members and internationally renowned journalists.
The organization also helps selected print fellows convert their work into audio, video or digital media through the expertise of our partners. The Institute is eager to convene issue-oriented conferences related to our fellows' projects to bring their reporting to policy-makers and other experts. A fellow's duration of stay may range from four weeks to three months.
Eligibility:
The Logan Nonfiction Program accepts applications from:
Nonfiction writers

Photojournalists

Documentary filmmakers

Podcasters and radio reporters

Multimedia creators
Application Components:
Application Form: All applicants should submit an online application here. For those without reliable Internet access, please contact us at nonfiction@careyinstitute.org for a Word-based or mailed application form.
CV: Please be sure to include a detailed work and publishing history (with links where applicable) in your CV. Also note any previous fellowships or residencies, as well as education and professional experience.
Work Sample: Your work sample should be taken from the piece you plan to pursue during the fellowship. The sample should convey the spirit of the piece as well as your technical/craft abilities. You can provide a consecutive sample or a collection. If you are in the beginning stages of your project, please provide a detailed synopsis and chapter/scene outline.
For print—no more than 40 pages, double-spaced.
For film and radio—no more than 15 minutes of footage.
Cover Letter: Cover letters should be no more than two pages maximum. Your cover letter should demonstrate your interest in the program, a brief professional history and an overview of your project (including what you hope to accomplish in fellowship). Please also note how you heard about the program.
Letters of Recommendation: Two letters of recommendation are required. Recommenders should email letters directly to Carly Willsie, Program Manager, at nonfiction@careyinstitute.org .
For more information please check the Link
Latest Online Store
Latest Tenders And EOIs
Latest News
© Renalysis Consultants Pvt Ltd