Back to the Fellowship Listing
Post a Fellowship announcement
Advertise with us
Online store
Subscribe our Weekly Newsletter
More Fellowship
---------------------------------------------
Applications invited for 7th SpicyIP Fellowship 2019-20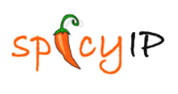 Organization: SpicyIP
Apply By: 31 Jul 2019
Fellowship title: Applications invited for 7th SpicyIP Fellowship 2019-20
Deadline: 31st July 2019
About:
As announced last month, SpicyIP is inviting applications for the 7th SpicyIP Fellowship 2019-20. If you have an interest in IP law and love legal research and writing, look no further! Apply immediately to become a SpicyIP Fellow! The deadline for submitting applications has now been extended from July 15 to July 31, 2019.
Year after year, our fellowship series has attracted some of the brightest minds to the world of IP. If you are wondering whether it's worth applying for the SpicyIP Fellowship, read (here) what our current batch of Fellows have to say about their experience so far. Their words are sure to dispel all your doubts.
SpicyIP Fellowship 2019-20
For those of you who are new to the blog, the SpicyIP Fellowship is a coveted position for those seeking to make a mark in the world of IP. Warning though: it entails a high level of rigour in research and writing! Though great fun as well, given the range of topics covered and the freedom you enjoy in creatively crafting your take on various IP cases and developments.
We are now looking for a fresh set of sharp, passionate and dedicated fellows who can help us grow even spicier this year. Apart from the sheer joy of writing, the selected Fellows will earn a stipend of approximately Rs. 45,000 a year (Rs. 1,000 per post).
Our Journey So Far
SpicyIP's avowed aim is to produce a more transparent, collaborative and productive IP and innovation ecosystem in India. We've been working very hard towards achieving this for the last thirteen years. We say so, albeit with modesty: our efforts have not gone unnoticed. We have consistently been ranked among the top IP blogs in the world. Some of our achievements can be viewed here.
We now boast a subscriber base of over 6,500 and receive an average of 1,60,000 views per month. Our blog stats too show the growth we've had over the years, thanks in great part to our readers who keep us on our toes with their rigorous critique of our posts.
Eligibility
Anybody is welcome to apply. Sex no bar, age no bar, caste no bar, ideology no bar. So long as you are committed to the craft of writing, and possess a keen mind willing to learn and an attitude open to experimenting with fun formats and themes, this is the place for you!
How to apply?
Interested candidates are required to submit the following to pankhuri@spicyip.com with a cc to contact@spicyip.com with "Application for 7th SpicyIP Fellowship" in the subject line (Important: If "Application for 7th SpicyIP Fellowship" is not mentioned in the subject line, the e-mail may be missed) by July 31, 2019
For more information please check the link
Latest Online Store
Latest Tenders And EOIs
Latest News
© Renalysis Consultants Pvt Ltd