Back to the Fellowship Listing
Post a Fellowship announcement
Advertise with us
Online store
Subscribe our Weekly Newsletter
More Fellowship
---------------------------------------------
Applications invited for Miller Research Fellowships in the basic sciences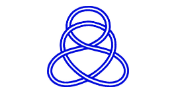 Organization: Miller Institute
Apply By: 10 Sep 2019
Fellowship title: Applications invited for Miller Research Fellowships in the basic sciences
Deadline: 10th September 2019
About:
Miller Fellowship Nominations are due no later than September 10, 2019. Invited nominees will be asked to complete an online application due no later than October 10, 2019.
The Miller Institute for Basic Research in Science invites department chairs, faculty advisors, professors and research scientists at institutions around the world to submit online nominations for Miller Research Fellowships in the basic sciences. The Miller Institute seeks to discover and encourage individuals of outstanding talent, and to provide them with the opportunity to pursue their research on the Berkeley campus. Fellows are selected on the basis of their academic achievement and the promise of their scientific research. Miller Fellows also have a keen curiosity about all science and share an appreciation for an interdisciplinary experience. The Miller Institute is the sponsor and the administrative home department for each Miller Fellow who is hosted by an academic department on the Berkeley campus. All research is performed in the facilities provided by the host UC Berkeley academic department(s). A list of current and former Miller Research Fellows is available on our website.
Qualifications
Miller Research Fellowships are intended for exceptional young scientists of great promise who have recently been awarded, or who are about to be awarded, the doctoral degree. Normally, Miller Fellows are expected to begin their Fellowship shortly after being awarded their Ph.D. A short period as a post-doctoral fellow elsewhere does not exclude eligibility. However, candidates who have already completed substantial postdoctoral training are unlikely to be successful except in unusual circumstances. Postdocs cannot have had more than two years of postdoctoral experience from other institutions, nor been employed as an assistant professor, associate professor or professor, in order to be eligible. Per the terms of the gift establishing the Institute, a nominee cannot hold a paid or unpaid position on the Berkeley campus at the time of nomination or throughout the competition and award cycle, which can run into February.
Terms of Appointment
Miller Fellowships are granted for a period of three years, generally beginning August 1 and ending on July 31. Starting dates are negotiable but must commence between July 1 and September 1.

The Institute provides a stipend of $65,000 with annual increases on subsequent anniversary dates. This stipend is not to be construed as salary for teaching or for duties rendered to the University of California. Miller Fellows also receive a research fund of $10,000 per annum to be used in support of research during the Miller Fellowship, for a total compensation package of $75,000.

Miller Fellows are entitled to all normal holidays observed by the University and are granted an annual bank of 24 days of personal time off. Personal time does not carry forward.

Twelve days of sick leave are granted annually.

There is provision for travel to (but not away from) Berkeley for Miller Fellows and their immediate families. An additional allowance of $3,000 is allowed for the transport of personal belongings.
For more information please check the Link
Latest Online Store
Latest Tenders And EOIs
Latest News
© Renalysis Consultants Pvt Ltd