Back to the Fellowship Listing
Post a Fellowship announcement
Advertise with us
Online store
Subscribe our Weekly Newsletter
More Fellowship
---------------------------------------------
Applications invited for Teach for India 2020-22 Fellowship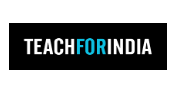 Organization: Teach For India
Apply By: 25 Aug 2019
About the organization
Teach For India is a non-profit organisation that is a part of the Teach For All network. The Fellowship recruits college graduates and working professionals to serve as full-time teachers in low-income schools for two years.
About the fellowship
Through their Fellowship program, they provide an opportunity to India's brightest and most promising individuals, from the nation's best universities and workplaces, to serve as full-time teachers to children from low-income communities in some of the nation's most under-resourced schools. Through this experience of teaching in classrooms and working with key education stakeholders like students, principals, and parents, the Fellows get exposed to the grassroots realities of India's education system and begin to cultivate the knowledge, skills, and mindsets necessary to attain positions of leadership in the education system and identify their role in building a larger movement for equity in education.
In the long-term, they engage these leaders, their Alumni, and support this growing community to advocate for change. Their Alumni work in diverse roles within the education sector, as teachers, teacher-trainers, school principals, curriculum designers, and education policy researchers, as well as in the ecosystem surrounding and supporting the education sector, as journalists, lawyers, health experts, entrepreneurs, and corporate leaders, all with a shared purpose to build a broad people's movement for educational equity that will accelerate progress towards that day when all children in India have the opportunity to attain an excellent education so that we, as a nation, can find our light and our true potential.
Training and Support
The Fellowship is a challenging and incredibly transformational experience for both their students and Fellows. Teach For India provides Fellows with extensive training and support throughout the course of the Fellowship. Designed to equip Fellows with the knowledge, skills and mindsets to become successful teachers and leaders, our support is both pre-service and in-service:
Institute: Prior to their school placements, Fellows undergo a rigorous five-week residential training program that focuses on classroom practice and leadership development. At Institute, Fellows are not only introduced to the pedagogical foundations of classroom instruction (e.g. lesson planning, vision setting, classroom culture) and content instruction, but they also begin to internalize the mindsets and beliefs needed to drive transformational change within education. Additionally, they get an opportunity to practice their teaching at Summer School during Institute training.
Ongoing Support: Throughout the two years, Fellows receive ongoing support through a combination of in-person training sessions, leadership forums, as well as online training courses and resources. In addition, each Fellow has a full-time Program Manager who provides on the ground, intensive technical, leadership and emotional support.
Placement
Teach For India places Fellows for a period of two years in full-time teaching positions in low-income schools. They strive to place Fellows within high-need schools - where poverty and other environmental factors may limit our students' choices in the future. Within their classrooms, Fellows are responsible for ensuring that their students reach ambitious academic and personal goals that are deeply grounded in their context and developed in partnership with key people in the children's lives - parents, other teachers, and community members.
Who Can Apply
They believe that their Fellows are going to be leaders of the movement towards educational equity. Aside from passion and commitment to the vision of educational equity, they look for leadership potential that can develop through the two-year Fellowship.
Their Fellows are critical thinkers and probleourm solvers. They have grit, courage and set high expectations for themselves and for others. They demonstrate interpersonal skills through their interactions with various stakeholders.
They look for diversity in their Fellowship cohort, and their Fellows come from across the country, with varied levels of professional experience -- college students, working youth, experienced professionals, and entrepreneurs. They come from over 300 college campuses and companies, from urban and rural India, and from outside of India.
How to Apply
For more information please check the Link
Latest Online Store
Latest Tenders And EOIs
Latest News
© Renalysis Consultants Pvt Ltd