Back to the Fellowship Listing
Post a Fellowship announcement
Advertise with us
Online store
Subscribe our Weekly Newsletter
More Fellowship
---------------------------------------------
Pravah Invites applications for Smile Fellowship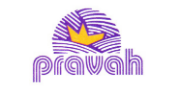 Organization: Pravah
Apply By: 25 Feb 2019
Fellowship title: Pravah inviting application for Smile Fellowship
Deadline: 25th February 2019
Who are we?
About Pravah: Pravah has been working since 1993 in India, on developing leadership capacities of young people to unleash their ability to bring about transformational social change. Our mission is to work on "prevention" of social conflicts by developing social responsibility and personal leadership among young people. We work with young people from diverse backgrounds to build their agency and enable them to take action, such that they become self-aware, deeply empathetic, understand systems and are socially responsible leaders. Pravah is committed to the creation and sustenance of 5th Spaces through its programmes and partners. We believe that such a space, focuses on self-transformation of youth as it does on transforming society through them.
What is a 5th Space?
How do young people spend their time? At home with family, hanging out with friends, in leisure or at college / workplace. Traditionally these four spaces make up their universe. In all these spaces their worldview derives from an already given legacy, through a lens which society has donned for millenia. Beyond this received wisdom, don't they need another space which allows them to create their own understanding of the world?
● To understand themselves, develop, and grow?
●To look at social issues from a systemic lens, and see how they are connected to them?
● To deal with conflicts within and around them in society?
● To take action that benefits them and the surroundings?
What is Pravah SMILE Fellowship?
Student's Mobilisation Initiative for Learning through Exposure (SMILE) is envisioned as a learning and leadership journey that we facilitate for/with young people. Pravah SMILE Fellowship is a crucial juncture on this journey where we aim to create self and social impact by enabling youth to take up leadership roles in self-created 5th spaces. This 6 months long program provides fellows (aged 18-25 yrs) with intensive learning and leadership opportunities, through designing, facilitating and leading impactful social change projects and building valuable advocacy, networking, and fundraising skills on the journey.
Why should you apply for Pravah SMILE Fellowship? What will you get out of it?
Pravah SMILE Fellows, through the course of action of the programme, become better-informed active citizens with new skills for life – and to offer to potential employers.

The Pravah SMILE Fellowship programme aims to create the following impact:

Personal development – We aim to nurture self and socially aware leaders. Fellows get the opportunity to engage with social issues, contribute to their own communities, and develop personal skills for life. This process is supported by mentoring and capacity building spaces.

Social Impact – Along with personal development, Pravah SMILE Fellowship also aims to achieve development impact in the local communities around us. Fellows take up projects that benefit the communities in Delhi-NCR. This process is supported by capacity building workshops themed at project design and management, advocacy, fundraising, building entrepreneurial skills and issue-based inputs for impactful designs.

Peer learning and networking– Pravah SMILE Fellows greatly benefit from learning and working as equals in cross-cultural teams.
Can you apply?
If you are a young person between 18 – 25 years of age

If you have a social action project idea that can impact a community and you are committed to make it happen

And have at least 1 month of prior volunteering experience in social sector

And you are able to commit 2 months of time whatever time is suitable for the fellow after getting selected.

And commit a minimum of 10 hours per week
For more information please check the Link
© Renalysis Consultants Pvt Ltd