Back to the Fellowship Listing
Post a Fellowship announcement
Advertise with us
Online store
Subscribe our Weekly Newsletter
More Fellowship
---------------------------------------------
Applications invited for SFFILM Vulcan Productions Environmental Fellowship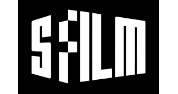 Organization: SFFILM
Apply By: 05 Jun 2019
Fellowship title: Applications invited for SFFILM Vulcan Productions Environmental Fellowship
Deadline: 5th June 2019
Overview
The SFFILM Vulcan Productions Environmental Fellowship supports documentary filmmakers telling powerful stories about the environment and/or conservation. The fellowship, originally launched in 2018, includes a $25,000 grant, an advisor with expertise in the specific environmental topic being explored, and access to SFFILM's dynamic suite of artist development services, including an educational lesson plan. The fellow will also travel to San Francisco and Vulcan Production's headquarters in Seattle to partake in workshops and activities that address filmmaking, the environment, and entertainment industry connections.
About Vulcan Productions
Vulcan Productions believes that storytelling can change the world. The company produces content that informs, inspires, and activates audiences. It builds movements that change behaviors, move policies and shift the trajectories of some of society's most pressing challenges. Award-winning projects include Sundance Special Jury Award-winner STEP, The Ivory Game, Unseen Enemy, Racing Extinction, Naledi: A Baby Elephant's Tale, Academy Award®-nominated Body Team 12, Mind of a Giant, We the Economy, We the Voters, Ocean Warriors, #ISurvivedEbola, Girl Rising and The Blues.
Eligibility
Applicant Criteria
Filmmaker may not be an SFFILM or Vulcan Productions employee or Board Member
.

Filmmaker must be at least 18 years old
.

This fellowship is open to filmmakers internationally who are able to visit San Francisco and Seattle on dates agreed to by all parties.

Applicants must be actively engaged in either the development phase or early production.

Applicants must be the director or producer of the film.

Filmmaker, or any other applicant or co-applicant must become a SFFILM member at the Film Pro level or above prior to SFFILM releasing funds related to the fellowship.
Project Criteria
Project must be a documentary addressing pressing issues of the environment or conservation. Stories may take place in any country.

Project must be in alignment with the SFFILM mission and represent an imaginative contribution to film.

The project must be a feature-length documentary film.

Project must not be work for hire.

Project must not be a narrative or short film.

Project is thought-provoking, vibrant, intelligent, original and moving.

Project has strong and recognizable story related to climate change and/or conservation at the center of the film.
Grantee Responsibilities
Financial Stipulations

Funds may be spent on development, pre-production or early production phases.

Project budgets shall be $3 Million or under, including all phases of production.

Fellow agrees to submit progress reports detailing how the funds were spent, and a new work sample. The first report will be due three months into the fellowship period. The second report will be due six months into the fellowship period.

If a fellow is unable to complete any of the requirements stated in their contract or in submitted application they must inform SFFILM in writing immediately. Please Note: It is possible that if a fellow becomes unable to adhere to the requirements of the grant, the money may not be awarded or could be returned to SFFILM
For more information please check the Link
Latest Online Store
Latest Tenders And EOIs
Latest News
© Renalysis Consultants Pvt Ltd