Back to the Event Listing
Post an Event announcement
Advertise with us
Online store
Subscribe our Weekly Newsletter
More Events
---------------------------------------------
Application invited for Educational Design 2019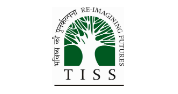 Organization: TISS
Event Duration: 27 May. 2019 - 31 May. 2019
Apply By: 20 Apr 2019
Title: Application invited for Educational Design 2019
Deadline: 20th April 2019
Design thinking is a creative approach to problem-solving, through collaboration and iterative thinking around design. Users' context and affordances of technology are integrated, taking into consideration systemic constraints to create meaningful, implementable and contextual solutions.
Objectives:
This five-day workshop aims to equip and train participants in the creative process of designing technology-based solutions for a pertinent educational problem. Participants will be encouraged to identify and work with a teaching-learning issue emerging from their context. Through hands-on design experiences, participants will create a prototype for their tools/materials, test it and move towards another iteration of the same
Promising prototypes from two groups will be selected for further development in collaboration with TISS. The tools/materials developed will be hosted on the Centre's OER website.
Who can apply?
Teachers, teacher educators, curriculum designers and EdTech developers working in Indian educational contexts are encouraged to apply in groups. Each group must have a minimum of 2 and maximum of 3 members interested in working on a common problem.
Government organizations, university departments, non-governmental organizations and/or other educational institutions are encouraged to nominate interested candidates.
Multiple applications from an organization will be accepted.
Individual applications will not be accepted.
The workshop will limit participation to a total of 20 – 25 participants.
Eligibility:
Participants should be interested in materials/curriculum design and development in the subjects of language (Modern Indian Languages including English, first or second), mathematics, science, education technology, textbook design, children's learning or other related areas. They should have basic proficiency in digital skills especially the use of word editors, spreadsheets and internet browsing.
For more information please check the Link
Latest Online Store
Latest Tenders And EOIs
Latest News
© Renalysis Consultants Pvt Ltd