Back to the Event Listing
Post an Event announcement
Advertise with us
Online store
Subscribe our Weekly Newsletter
More Events
---------------------------------------------
Applications Invited For 2019 Thiess International Riverprize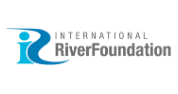 Organization: The International River Foundation
Event Duration: 31 Mar. 2019 - 24 Oct. 2019
Apply By: 31 Mar 2019
Organization:
The International River Foundation (IRF) is a not-for-profit organisation that envisions a future in which people and ecosystems benefit from sustainably managed rivers. The IRF builds river leadership and strong networks for the restoration, protection, sustainable management and resilience of the world's rivers. IRF awards the Thiess International River prize every two years.
About the Event:
The Thiess International River prize (the River prize) is the world's most prestigious environmental award, bringing recognition to organisations (or groups of organisations) who have achieved remarkable outcomes for rivers, river basins and their communities. The River prize is awarded every two years at the River prize Gala Dinner, as part of the International River symposium in Brisbane, Australia.
Riverprize finalists and winners, or "Alumni", represent their high-achieving river initiative and are leaders in their field. They have the opportunity to connect with other river leaders across the world to tackle major emerging river basin issues, and develop personal relationships to share lessons learned and technical resources. The IRFs Alumni Network promotes opportunities to connect virtually in educational forums, receive technical support from fellow global river managers, and meet in-person at the annual International River symposium.
The winner will be able to seek funding to support a Twinning project (subject to availability of funds and approval of a Twinning Program Business Plan) to enable their knowledge and experiences to be shared with others.
Eligibility:
Organisations or groups of organisations, responsible for their river and involved in river management, restoration and/or protection can enter.

Applications are invited from any river, lake, or wetland, that has demonstrated outstanding achievements in the last two years (although work may have been commenced earlier).

The size of your organisation, budget or project is not a barrier to winning; it's the integration of programs, innovations used and most critically, the judges are looking for the achievements demonstrated towards maintained or improved river ecosystem health.
Who is not eligible to enter?
Any organisation that has won the Thiess International River prize in the last 10 years

Anyone who does not wish to comply with the River prize terms and conditions Any organisation that has been prosecuted for a violation of any environmental, social or commercial law in Australia or overseas in the past 5 years.

Finalists can reapply in any category at any time. Winners of a regional River prize in one year (e.g.2018), automatically quality for Stage 2 of the Thiess International River prize the following year (e.g. 2019).
Selection Criteria:
2019 Thiess International River prize Selection Criteria:
Demonstrated achievements in river / catchment / basin health (30%)

Achievements aligned with a long-term strategic planning (20%)

Collaboration, partnerships and co-investment (10%)

Stakeholder engagement, communication and outreach (10%)

Monitoring and evaluation (10%)

Innovation and degree of difficulty (10%)

X Factor – an integrated approach for resilience (10%)
How to apply:
Applicants register on the River prize Online Portal.

Submit Stage 1 application by 31st March 2019.

Applications are assessed, and short-listed applicants notified by mid-May 2019

Stage 2 application submitted by 9 July 2019 (Short-listed applicants only).

Finalists announced mid-August.

Finalists register for the 22nd International River symposium by mid-September.

Finalists provide a 2 min video for promotional purposes by 1 October 2019.

Finalists present at River symposium in a River prize session.

The River prize winner is announced at the Gala Dinner on 22 October, 2019
Application Deadline: 31st March 2019
For more information please check the Link
Latest Online Store
Latest Tenders And EOIs
Latest News
© Renalysis Consultants Pvt Ltd