Back to the Event Listing
Post an Event announcement
Advertise with us
Online store
Subscribe our Weekly Newsletter
More Events
---------------------------------------------
Applications Invited for Ocean Plastic Innovation Challenge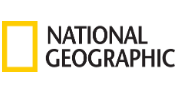 Organization: National Geographic Society
Event Duration: 09 Dec. 2019 - 09 Dec. 2019
Apply By: 11 Jun 2019
About the Organization
The National Geographic Society is an impact-driven global nonprofit organization that pushes the boundaries of exploration, furthering understanding of our world and empowering us all to generate solutions for a healthy, more sustainable future for generations to come. Our ultimate vision: a planet in balance.
About the Challenge
The Ocean Plastic Innovation Challenge, a key component of National Geographic and Sky Ocean Ventures' partnership to reduce plastic waste, asks problem solvers from around the globe to develop novel solutions to tackle the world's plastic waste crisis.
More than 9 million tons of plastic waste end up in our oceans each year, and without interventions, this number is expected to almost double to 17 million tons per year by 2025. The Ocean Plastic Innovation Challenge will focus on three strategic ways to address this growing crisis: designing alternatives to single-use plastic, identifying opportunities for industries to address plastic waste throughout supply chains, and effectively communicating the need for action through data visualization.
Teams will compete for aggregate prize purses of up to $500,000, and qualified participating teams may have the opportunity to receive a minimum of $1 million in aggregate investment from Sky Ocean Ventures.
Ocean Plastic Innovation Challenge Tracks
The challenge is a one-year competition composed of three complementary tracks that will run simultaneously—Design, Circular Economy, and Data Visualization.
Design Track
The Design Track challenges teams to identify pragmatic, investable solutions to improve food and beverage packaging and containers.
Circular Economy Track
The Circular Economy Track challenges teams to develop scalable business models and technology solutions, applicable across industries, to reduce plastic packaging waste and encourage the reuse and repurposing of plastic alternatives instead of discarding them after one use.
Data Visualization Track
The Data Visualization Track challenges teams to represent a relevant, credible data set related to the global challenge of plastic waste as a data visualization.
Initial Submission Deadline - June 11, 2019
Winners Announced - Week of December 9, 2019
For more information please check the Link
Latest Online Store
Latest Tenders And EOIs
Latest News
© Renalysis Consultants Pvt Ltd