Back to the Event Listing
Post an Event announcement
Advertise with us
Online store
Subscribe our Weekly Newsletter
More Events
---------------------------------------------
Applications Invited for Cartier Women's Initiative Awards 2020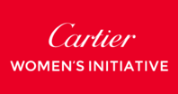 Organization: Cartier
Event Duration: 27 Jun. 2019 - 27 Jun. 2019
Apply By: 14 Aug 2019
About the organization
CARTIER International SNC, or simply Cartier, is a French luxury goods conglomerate which designs, manufactures, distributes, and sells jewellery and watches.
About the award
The Cartier Women's Initiative Awards are an international business plan competition created in 2006 by Cartier, INSEAD Business School, McKinsey & Company to identify, support and encourage projects led by women entrepreneurs. Twenty-one women entrepreneurs, three finalists per continent (Latin America, North America, Europe, Sub-Saharan Africa, Middle East & North Africa, Far East Asia, and Southeast Asia) are awarded every year.
Purpose of Award
The Cartier Women's Initiative Awards aim to encourage inspirational women entrepreneurs worldwide to solve contemporary global challenges by:
Supporting and recognizing creative women who are making concrete contributions to finding solutions for the future of our planet

Bringing these business solutions to the largest audience possible.
Highlights of the Competition
The 21 finalists, representing the top 3 businesses from each of the 7 regions, will receive:
One-to-one personalized business coaching prior to the Awards week

A series of business coaching workshops and networking sessions during the Awards week

Media visibility for the finalists and their businesses in the months leading up to the Awards week and interview opportunities with local & international press during the Awards week
Prize Money
The 7 laureates (1 from each region) will receive: USD 100 000 in prize money

The 14 finalists (the two runners-up from each region) will receive: USD 30 000 in prize money
Awards Package: In addition to the prize money, all 21 finalists will be awarded:
A scholarship to attend the six-day INSEAD Social Entrepreneurship Executive Education Programme (pending admission to the programme based on eligibility criteria and selection process)

Ongoing support for the further growth and development of their business
Evaluation Criteria: The jury evaluates the businesses based on the following criteria:
Creativity: the degree of innovation shown by the overall business concept.

Financial sustainability and scalability: the financial viability of the business, indicating chances of long-term success.

Social impact: the impact of the business on society and on the immediate or broader environment.

The overall quality and clarity of the material presented.
Eligibility criteria
To be considered for the Cartier Women's Initiative Awards, the business must be:
For-profit.

Currently generating revenue.

Early stage (between one and three years of operations).

Led and owned by a woman.
The competition is open to women of all ages and nationalities, from all countries and in all sectors of industry
How to Apply
For more information please check the Link
Latest Online Store
Latest Tenders And EOIs
Latest News
© Renalysis Consultants Pvt Ltd