Back to the Event Listing
Post an Event announcement
Advertise with us
Online store
Subscribe our Weekly Newsletter
More Events
---------------------------------------------
Applications Invited for My Food, Our Future video competition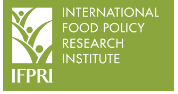 Organization: International Food Policy Research Institute (IFPRI)
Event Duration: 11 Sep. 2019 - 16 Oct. 2019
Apply By: 01 Oct 2019
About the Organization:
International Food Policy Research Institute (IFPRI) provides research-based policy solutions to sustainably reduce poverty and end hunger and malnutrition in developing countries. IFPRI's vision is a world free of hunger and malnutrition. Their mission is to provide research-based policy solutions that sustainably reduce poverty and end hunger and malnutrition.
About the Event:
Unhealthy diets are at the root of all forms of malnutrition and drive such problems as the persistently high rates of maternal and child under nutrition and currently booming rates of overweight, obesity, and diet-related diseases.
Submit a 1–2 minute video that offers your own unique ideas and solutions to answering this and other related questions such as: How do we ensure communities and families are eating nutritious and well-balanced meals? What tools and methods exist for increasing production of nutritious food in a sustainable way? How can we redirect food loss and food waste toward creating more healthy diets?
Eligibility:
Applicants must be between the ages of 10 and 25, as of October 1, 2019.

Multiple contestants can work together to make one video, as long as all members of the collective are between the ages of 10–17 and 18–25 per category at the time of submission.

Immediate family members of IFPRI staff are not eligible to participate.
Video Content
Applicants must submit a video filmed on their mobile phone or other device that is not more than two minutes long, including title and end credits.

Videos can be recorded in any language but must include English subtitles.

Video submissions must be original and unpublished.

Videos may not contain any offensive or inappropriate content, infringe on any intellectual property or other rights of any person or entity, or violate any law or advocate illegal activity.
Submission
Video submissions must be accompanied by signed entry and consent forms.

If the applicant is a minor in his/her country of residence, the consent form must be co-signed by the applicant's parent or legal guardian.

Videos should be submitted via a file--hosting website such as Dropbox, WeTransfer, or Google Drive.

Please send a link of the video to IFPRI-contest@cgiar.org with the following information: Subject line of email: Submission_Title of video

Email Attachments: Entry form and consent form (these can either be scanned or photographed)

Link to the video (file format avi, mov, or mp4)

Deadline for submissions is midnight (EST) on October 1, 2019.

Video submissions cannot contain copyrighted music or images, unless there is clear authorization or proof to use them, or they fall under generally accepted fair use guidelines.

Applicants must obtain the consent of individuals appearing in the video if their faces are recognizable.

There is no fee to enter the contest.
Selection and Prizes
A panel of senior representatives from IFPRI along with film industry professionals will select the winning entries.

Selections will be based on a video's success in presenting ideas, inspiring action, and emphasizing creativity, innovation and storytelling.

A winner and two runners-up will be selected for each age category. IFPRI will bring widespread global attention to selected videos by publicly announcing winners across our social media and communication channels. The winning entry in each category will receive a $500 prepaid gift card, and each of the four runners-up will receive a prepaid $250 gift card.

Winners and other qualifying video submissions will be announced on October 16, 2019.
If you are having a question about the competition or submission process; Email at IFPRI-contest@cgiar.org
For more information please click the Link
Latest Online Store
Latest Tenders And EOIs
Latest News
© Renalysis Consultants Pvt Ltd