Back to the Event Listing
Post an Event announcement
Advertise with us
Online store
Subscribe our Weekly Newsletter
More Events
---------------------------------------------
Applications Invited for Reflective Case Study Writing for Development Practitioners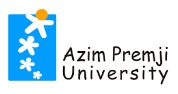 Organization: Azim Premji University
Event Duration: 29 Jul. 2019 - 01 Aug. 2019
Apply By: 10 Jul 2019
Reflective Case Study Writing for Development Practitioners
Development practitioners acquire a great deal of experiential knowledge and insight through the course of their work and yet little of this enters public and academic discourse around development issues. When it does, it is rarely considered as persuasive as academic research, in part because it lacks systematic documentation, analysis, and reflection.
For the individual practitioner, the process of writing reflectively about their practice can help to clarify and improve practice. For the organisation, creating a culture of reflective writing can lead to critical reflection on its own work and practice, and inform its future trajectory.
Case studies are a particularly effective way for development practitioners to document and reflect on their work and share their understanding for the purpose of teaching, research and informing public discourse. The case study could be about an intervention and its successes, limitations, challenges, and failures. It could also be of a system or a social phenomenon experienced by the author.
The course will introduce participants to the process of thinking systematically about their work and experience, reading and analysing written work, and writing a reflective case study which goes beyond simple documentation.
It will introduce students to the principles of reflective case study writing, and build capacity for critical reading, systematic analysis, and the use of primary evidence and secondary data in a critical and ethical way.
What Does the Course Offer?
The course will:
Strengthen participants' comfort and ease with writing

Provide participants with observational, thinking, reading, and writing frameworks to improve the content and structure of their writing

Enable participants to write, revise, and complete one reflective case study of 3000 to 5000 words
Course Details
The course will consist of four days of classroom engagement as well as pre and post-class elements. During the course, participants will be expected to develop a study. Those who submit the final case study will be awarded a certificate of participation by Azim Premji University
In-class components include:
Reading exercises: individual and group

Writing exercises: individual and group

Lecture and discussion: why case studies, reflective versus documentation styles, how to gather information, ethical considerations, developing an outline, feedback

Writing sessions: working on own case studies

Feedback sessions
Eligibility and Selection
The course is meant for development practitioners with at least five years of work experience and English fluency. Consultants, journalists, reporters and others may join too. The course is not intended for students and research scholars. Participants are expected to bring their own laptops.
Course Fee
Rs. 4720 /- (including GST)
Rs. 1180 /- for field practice partners of Azim Premji University
Accommodation:
For participants requiring accommodation for the 4-day program in Bangalore, the university can arrange for accommodation for Rs. 5900 (including GST) upon advance payment. Dinner/breakfast not included
How to Apply?
Candidates can apply by completing an application form and submit an abstract of the case study of 200-300 words, plus a 200-300 word write-up explaining why the participant thinks this case study is worth writing. The selection of participants will be made on the basis of structure, content, and language of the abstract and the rationale. The candidates will be informed about their selection for further processes and fee payment.
Application form link: https://bit.ly/2JjxHe6
For more information please check the Link
Latest Online Store
Latest Tenders And EOIs
Latest News
© Renalysis Consultants Pvt Ltd