Back to the Event Listing
Post an Event announcement
Advertise with us
Online store
Subscribe our Weekly Newsletter
More Events
---------------------------------------------
Applications for Nikon Small World in Motion Contest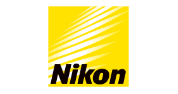 Organization: Nikon
Event Duration: 30 Apr. 2019 - 15 Aug. 2019
Apply By: 30 Apr 2019
Title: Applications for Nikon Small World in Motion Contest
Deadline: 30th April 2019
Organization:
Nikon Corporation also known just as Nikon, is a Japanese multinational corporation headquartered in Tokyo, Japan, specializing in optics and imaging products. Nikon is one of the world's leading suppliers of products and solutions based on advanced opto-electronics and precision technologies. The company is famous for its cameras and binoculars, but we make a whole range of other products too.
About the Event:
The Nikon International Small World Competition first began in 1975 as a means to recognize and applaud the efforts of those involved with photography through the light microscope. Since then, Small World has become a leading showcase for photomicrographers from the widest array of scientific disciplines.
In 2011, Nikon announced that it would begin accepting movies taken through the microscope as a new category in the 37th annual Nikon Small World Photomicrography Competition. The introduction of this new category, titled Small World in Motion, encompasses any movie or digital time-lapse photography taken through the microscope and adds a new, distinct discipline to the competition. The movies are judged and honoured as a separate category in the competition, complete with prizes for first, second and third places.
The subject matter is unrestricted and any type of light microscopy technique is acceptable, including phase contrast, polarized light, fluorescence, interference contrast, darkfield, confocal, deconvolution, and mixed techniques. Entries submitted to Nikon are then judged by an independent panel of experts who are recognized authorities in the area of photomicrography and photography. These entries are judged on the basis of originality, informational content, technical proficiency and visual impact.
Prizes:
Top 3 prize winners are selected and ranked by Small World In Motion Judges.
1st Prize - $3,000 ;2nd Prize - $2,000 ;3rd Prize - $1,000
Honorable Mentions - $100 each
Prizes for top 3 winners are paid by check in US funds and other prizes are paid by Visa gift card also in US funds.
Application Deadline: 30th April 2019
For more information please check the Link
Latest Online Store
Latest Tenders And EOIs
Latest News
© Renalysis Consultants Pvt Ltd