Back to the Event Listing
Post an Event announcement
Advertise with us
Online store
Subscribe our Weekly Newsletter
More Events
---------------------------------------------
Applications invited for Hamdan bin Mohammad Rashid Al Maktoum International Photography Award (HIPA),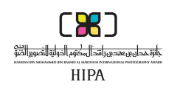 Organization: Hamdan bin Mohammad Rashid Al Maktoum International Photography Award (HIPA),
Event Duration: 31 Jul. 2019 - 31 Jul. 2019
Apply By: 31 Jul 2019
About the organization
Dubai continues to direct its energy into development and the Dubai 2015 Strategy is a roadmap that charts this sustained effort. With this in mind H.H. Sheikh Hamdan Bin Mohammed Al Maktoum established the prestigious 'Hamdan International Photography Award'. This demonstrates the commitment of Dubai to encouraging and supporting art, culture and innovation. The Award appeals to all talented photographers across the globe, and also nurtures national talent, which will in turn attract international art and cultural attention. The Award highlights how Dubai is fast developing into one of the most artistically conscious and established cities in the world
Event description
The UAE SDG Photography Award recognizes the immense power of images, to helping us raise awareness as a globally community reach the goals of a better world in unique way. The award was created to use a visual medium towards advancing awareness, and achievement of the 17 Sustainable Development Goals (SDGs).
Rules
Submissions:
The Competition is open for online submissions only through the Competition online registration page available on: www.hipa.ae

Submissions will be accepted from 00:01 on 26th May 2019 until 24:00 on 31st July 2019, UAE local time, (i.e. GMT +4). No Submissions made after the deadline will not be accepted.

Participants must be individuals aged eighteen (18) years or over at the time of the Submission(s).

You hereby certify that you are eighteen (18) years old or older at the date of submitting your Phot0(s) to the Competition. You further understand and agree that UAE SDGS PHOTOGRAPHY AWARD will automatically and without further notice discard any Phot0(s) that are found to be submitted by a participant that is below eighteen (18) years old at the time of the Submission.
Your Photo(s)
You may submit up to one (1) Photo in each relevant category of the Competition, except the Portfolio category (People) where you can submit between 5 – 10 Photo(s); You must provide a title and description for each Photo submitted and a description for the set of photos in the Portfolio category.

The same Photo must not be submitted in more than one (1) category. Any Photo submitted in more than one (1) category will be discarded from the Competition.

Submitted Photo must be in JPEG format, with high quality and resolution, of a minimum 5 MB in size, the minimum of the longest edge should be no less than 2000 pixel and the quality no less than 300dpi. And to be suitable for publication.

You are kindly requested to upload the original Photo(s) (RAW) or the Photo(s) without any editing on the time of submitting the Photo(s) to the Competition.

For the Portfolio category, you are requested to submit a series of Photo(s) on the same subject matter. The number of permitted Photo(s) is the minimum of 5 and maximum of 10 Photo(s).

All submitted Photo (s (must not contain any tag(s), signature(s), initial(s), frame, border(s), logo(s) or any other references and/or marks added by the Participant. Basic technical editing of thePhoto(s) is acceptable, provided any such editing does not affect the authenticity and/or genuineness of the Photo(s). Advanced editing used to create illusions, deceptions and/or manipulations; including compositing and creative retouching of the Photo(s) is prohibited. UAE SDGS PHOTOGRAPHY AWARD preserves the right to assess and discard from the competition any submitted Photo(s) deemed, at UAE SDGS PHOTOGRAPHY AWARD's own discretion, contrary to the foregoing.

Photo(s) that portray or otherwise include inappropriate and/or offensive contents, including nudity, violence and/or any other contents deemed to be contrary to the UAE religious, cultural and/or public morals traditions and practices will be disqualified.

Photo(s) (that have won any previous award(s), whether in any UAE SDGS PHOTOGRAPHY AWARD prior competition(s), or in any other competition(s) whatsoever and announced before 31st July 2019 , and/or Photo(s) that have been previously used, or are intended to be used, for any kind of commercial purposes, must not be submitted. Any Photo(s) submitted in contrary to the foregoing will be automatically and without further notice disqualified from the entire Competition.
For more information please check the Link
Latest Online Store
Latest Tenders And EOIs
Latest News
© Renalysis Consultants Pvt Ltd