Back to the Event Listing
Post an Event announcement
Advertise with us
Online store
Subscribe our Weekly Newsletter
More Events
---------------------------------------------
Applications invited for 2019 SingularityU APAC Global Impact Challenge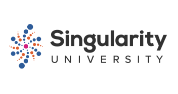 Organization: Singularity University
Event Duration: 15 Nov. 2019 - 15 Nov. 2019
Apply By: 30 Sep 2019
About the organization
Singularity University is a global learning and innovation community using exponential technologies to tackle the world's biggest challenges and build a better future for all. Their collaborative platform empowers individuals and organizations across the globe to learn, connect, and innovate breakthrough solutions using accelerating technologies like artificial intelligence, robotics, and digital biology. They offer educational programs, courses, and summits; enterprise strategy, leadership, and innovation programs; programs to support and scale startups and promote social impact; and online news and content
About the Challenge
The purpose of the SingularityU APAC Global Impact Challenge is to foster innovations and startups that positively impact the lives of people living in the APAC region, with an ability to scale and impact a billion people worldwide in 10 years.
Challenge topic
Using artificial intelligence, what innovation would one develop to solve a global grand challenge (environment, energy, water, food, health, disaster resilience, governance, learning, space, security, prosperity, and shelter) that would impact the lives of a billion people in the next 10 years?
Eligibility
Applicants must meet the following eligibility requirements:
One must be a citizen or resident of the APAC region. The countries included in this GIC are: Brunei, Cambodia, India, Indonesia, Laos, Malaysia, Myanmar, Nepal, New Zealand, Pakistan, the Philippines, Russia, Singapore, Taiwan, and Vietnam.

One must be at least 21 years of age at the time of application

One must be fluent in written and spoken English

One's venture is a fully formed entity in seed or scale-up stage and has at least 1-2 full-time co-founders.

One must be able to attend the entire Global Startup Program prize, beginning in Q1 2020
They look for people from all professional backgrounds, but will be really thrilled to find the following:
SU mission alignment: Applicant has a startup in one of the global grand challenge (GGC) spaces.

Team: Their startup has at least two full-time co-founders.

Experience: They have expertise in an exponential technology and/or a key GGC space.

Time: Their venture is a fully formed entity, and is in the seed-stage or idea-stage.

Traction: They have demonstrated market traction (LOIs, purchase orders, validated trials, sales, etc.).

Eagerness to learn: They're looking for a substantial shift in mindset and skillset, and are eager to globalize your startup and 10x your impact.

Availability: They're available to travel to a global location for the Activate (three weeks) phase, and the SU campus in Santa Clara for the Accelerate (three weeks) phase.
The Prize
The winner of the SingularityU APAC Global Impact Challenge will win a seat to attend SU's Global Startup Program free of charge.

The GSP helps future-focused entrepreneurs transform radical ideas into tangible impact on a global scale. It's a structured, immersive program offering startup-focused educational resources and world-class mentorship from SU's faculty, staff, and industry experts—in a safe, nurturing environment. The program aims to scale startups into global businesses.

The GSP brings together entrepreneurs from around the world for structured, immersive workshops and intensive fieldwork in multiple locations around the globe, as well as continued access to support and resources via a best-in-class connectivity platform.

The GSP will start by helping to cultivate a new mindset and toolset to overcome the challenges of technological disruption. Next, the program will work with you to accelerate your time to product-market fit, transform your startup from an idea to a venture that can help a billion people ("billion-scale"), and connect you with a global community to catalyze results. In short, GSP is designed to help you create a 10x startup at a global level.
Dates and timeline
Applications open: July 24, 2019
Applications close: September 30, 2019
Announcement of Finalists: October 15, 2019
Bootcamp: November 14, 2019
Pitch event & Winner announced: November 15, 2019
How to Apply
Entry Criteria
CV/Resume

Summary of accomplishments

An abstract of the project idea

A video URL of the project idea
For more information please check the Link
Latest Online Store
Latest Tenders And EOIs
Latest News
© Renalysis Consultants Pvt Ltd