Back to the Event Listing
Post an Event announcement
Advertise with us
Online store
Subscribe our Weekly Newsletter
More Events
---------------------------------------------
Applications invited for 9th Model Asia-Europe Meeting (ASEM)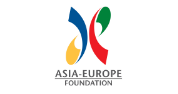 Organization: Asia-Europe Foundation
Event Duration: 11 Dec. 2019 - 16 Dec. 2019
Apply By: 12 Aug 2019
About the organization
In March 1996, the leaders of 25 European and Asian countries, together with the European Commission, convened in Bangkok, Thailand, for the inaugural Asia-Europe Meeting (ASEM). This historic summit paved the way for the establishment of the Asia-Europe Foundation (ASEF) one year later in 1997. The Asia-Europe Foundation (ASEF) promotes greater mutual understanding between Asia and Europe through intellectual, cultural and people-to-people exchanges. Through ASEF, civil society concerns are included as a vital component of deliberations of the ASEM.
About the event
The Asia-Europe Meeting (ASEM) is an intergovernmental process established in 1996 to foster dialogue and cooperation between Asia and Europe. Presently it comprises 53 partners: 30 European and 21 Asian countries, the European Union and the ASEAN Secretariat. ASEM addresses Political, Economic, and Social, Cultural & Educational issues of common interest, in a spirit of mutual respect and equal partnership Model ASEM is one's first-hand introduction to the exciting world of diplomacy, negotiation and international relations.
Programme Highlights
The 9th Model ASEM is built on 3 programme elements:
Online Preparatory Phase (ca. 6 weeks): Prior to simulating your role as a Foreign Minister or Delegation member at the 9th Model ASEM, you will attend online crash courses on policy making, webinars on Asia-Europe relations and complete individual and group tasks and research.
5-day conference in Madrid: The programme in Spain consists of plenary sessions and thematic working groups with a focus on the key topics also discussed by the ASEM Foreign Ministers at the ASEMFMM14. In addition, you will also participate in practical trainings, and visit Diplomatic Missions of ASEM countries and International Organisations located in Madrid to gain an in-depth knowledge about their operations and functions.
14th ASEM Foreign Ministers' Meeting (ASEMFMM14): The grand finale: 4 student participants will present the Chair's Statement and a summary of the project's outcomes to the ASEM Foreign Ministers at the Opening Ceremony of the ASEMFMM14. All participants will also have the possibilities to meet ASEM Foreign Ministers and Delegation members on the side-lines of the ASEMFMM14.
Opportunity
Opportunity to interact with ASEM Foreign Ministers and Officials. Participants have the rare chance to meet and interact with ASEM Foreign Ministers and Delegation members as well as with representatives of ASEM Diplomatic Missions and International Organisations.
Diplomacy skills-training
Our renowned think-tank partners and experienced alumni will train participants to master the skills of public speaking, negotiation, team-work, problem solving, policy, advocacy and consensus-building.
Contribute to the ASEM Process
The outcomes of the 9th Model ASEM contribute to the ASEM process and highlight the important role youth plays in the political dialogue between Asia and Europe
Date, Venue, Time: 11-16 December 2019, held in conjunction with the 14th ASEM Foreign Ministers' Meeting (ASEMFMM14), Madrid, Spain.
Costs
No registration or participation fee. The organisers will provide participants with travel subsidy, accommodation and meals.
Deadline: Monday, 12 August 2019, GMT 23:59
Criteria
One has to meet all the following eligibility criteria to participate in the 9th Model ASEM:
Be a citizens of any of the 51 Asia-Europe Meeting (ASEM) Partner countries (India is a part of it)

Be a youth between the ages of 18-30

Be a student at any level (undergraduate, graduate, etc.) and from any discipline

Have a strong command of English (written and verbal)

Have a sincere interest in international and Asia-Europe relations
How to Apply
For more information please check the Link
Latest Online Store
Latest Tenders And EOIs
Latest News
© Renalysis Consultants Pvt Ltd