Back to the Event Listing
Post an Event announcement
Advertise with us
Online store
Subscribe our Weekly Newsletter
More Events
---------------------------------------------
Applications invited for A Dialogue on Rural Development.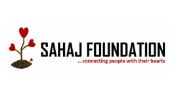 Organization: Sahaj Foundation
Event Duration: 13 Jun. 2019 - 19 Jun. 2019
Apply By: 30 May 2019
Event title: Applications invited for A Dialogue on Rural Development!
Deadline: 30th May 2019
Objective
To understand 'Development' by questioning its basics
Background
The present world is aggressively talking about development. Be it the social media, corporate board meetings, government panels, public forums or international dialogues, everywhere 'Development' has taken the center-stage, making people come up with innovative ideas, inclusive frameworks, diverse teams and multi-dimensional strategies to solve age-old as well as newly found problems. More and more people are now thinking beyond their individual selves to participate in the whole social process of solving human challenges across the world. There are now people who volunteer on weekends, and there are people who have dedicated their whole lives for the betterment. Though the transition is extraordinary, it also comes with its limitations if proper 'preparation' is not done before 'action'.
The process of preparation requires us to ask a few basic questions:
What do we mean by development? How exactly do we define it?

Why do we need development? Is it essential to follow this path, or is it optional but we consider it essential?

If we need development, how do we decide the direction of development? For example, development may mean eating packaged machine-based food, and it may also mean eating self-grown home-made food.

While we decide the direction of development, how do we consider our relationships with each other and with plant, animal and material world?

Lastly, thinking beyond Roti, Kapda, Makaan, Bijli, Paani and other essentials, what are the intangible outcomes of development that may give meaning to our existence on this planet?
Who Should Come?
Those who wish to work or who are already working for the development of the villages in India in any field such as Education, Livelihood, Health, Technology etc. Also, please keep in mind that this dialogue shall focus on 'Why should we develop our villages?' and not on 'How should we execute our ideas?'. Therefore, this Dialogue shall not be an appropriate platform to talk about fundraising, execution, marketing, team building etc.
How Will The Dialogue Help?
The dialogue shall help its participants to deeply understand the rural communities and to re-think about their working approach while looking at the same from a fresh perspective. The process aims to highlight the good practices and also the problems that may come up in future due to present projects/actions. In other words, the dialogue shall provide the participants an opportunity to re-evaluate their working strategies and fix the loopholes, if any.
For more information please check the link
Latest Online Store
Latest Tenders And EOIs
Latest News
© Renalysis Consultants Pvt Ltd