Back to the Event Listing
Post an Event announcement
Advertise with us
Online store
Subscribe our Weekly Newsletter
More Events
---------------------------------------------
Applications invited for International Workshop on Strengthening International Agribusiness Trade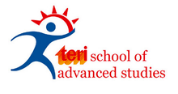 Organization: TERI School of Advanced Studies (TERI SAS)
Event Duration: 14 Nov. 2019 - 15 Nov. 2019
Apply By: 30 Sep 2019
Workshop Title: International Workshop on Strengthening International Agribusiness Trade, Stakeholder Dialogue and Partnerships towards SDGs
Organizers: Department of Business and Sustainability, TERI School of Advanced Studies (TERI SAS)
About the Organization
TERI School of Advanced Studies (TERI SAS) was established in 1998 to disseminate the vast reservoir of knowledge created by The Energy and Resources Institute (TERI), a not-for-profit, independent research institute recognized globally for its contribution to scientific and policy research in the realms of energy, environment, and sustainable development. Since its inception, TERI SAS has offered not just world-class education, but also an environment that enables its students to develop fresh perspectives in their subject areas.
About the Department
The Department of Business and Sustainability was established with the mission to create a pool of human resources through evidence and research-based learning who would become well trained to adopt an integrated approach to sustainability in management practices.
About the Event
The discussions in the workshop will be initiated against the backdrop of SDG 2 (End Hunger) SDG 4 (Quality Education) and SDG 12 (Sustainable Consumption and Production). Goal SDG 2 aims at ending all forms of malnutrition and double agricultural productivity in the next 15 years. In the context of agribusiness supply chains, SDG 4 aims at achieving inclusive and quality education for all, which reaffirms that education is one of the most powerful and proven vehicles for sustainable development.
Workshop Objectives
To prioritize the action plan for strengthening international agribusiness trade from emerging countries to developed countries.

To initiate stakeholder dialogue and facilitate stakeholder partnerships between actors of food supply chain from developing and developed countries to ensure implementation of SDG 2 and 12.

To build partnerships among academia - industry - governments for increasing the quality and relevance of agricultural higher education for achievement of SDGs .
Themes
Increasing Farm Productivity through Resource Efficient Techniques and Practices

Doubling Farmers Income: Technologies, Business Models and Sustainable Livelihoods

Building Sustainable Agri-Food Supply Chain

Climate Change, Food & Nutritional Security

Fostering academia - industry - government partnerships for excellence in Higher Agricultural Education

Indo - Australia Agribusiness Trade
Workshop Outcome
The workshop will contribute an action plan for developing countries towards implementation of SDG 2, 12 and 13 in the context of food supply chain alongside prioritizing technologies, policies and business models to benefit small and marginal farmers and entrepreneurs from these countries. A holistic approach encompassing stakeholders across different levels of food supply chain will initiate dialogue and partnerships to implement SDG agenda.
Participants
Experts from agricultural universities (India & Australia), Indian Council of Agricultural Research (ICAR) and its allied institutions, research organizations, Ministry officials (from Ministries of food, agriculture, farmer welfare, corporate affairs (India & Australia), embassies, farming companies, food companies, agricultural banks, investors, farmer's and producers' organizations shall be invited to deliberate on issues related to the four themes.
Fees and Deadlines
Details: Registration Fees: Deadline:

Students/Farmers: 1000(INR); September 30, 2019

Faculty members, Scientists, Researchers: 5000(INR); September 30, 2019

Delegates- International: US $ 250; September 30, 2019

Students- International: US $ 100; September 30, 2019

Industries, Corporates: 10000(INR); September 30, 2019
How to Apply
For more information please check the Link

Latest Online Store
Latest Tenders And EOIs
Latest News
© Renalysis Consultants Pvt Ltd