Back to the Event Listing
Post an Event announcement
Advertise with us
Online store
Subscribe our Weekly Newsletter
More Events
---------------------------------------------
Applications invited for Joint Global Health Trials Grants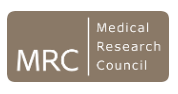 Organization: Medical Research Council (MRC)
Event Duration: 08 Aug. 2019 - 17 Oct. 2019
Apply By: 17 Oct 2019
About the organization
The Medical Research Council (MRC) improves the health of people in the UK - and around the world - by supporting excellent science, and training the very best scientists. The MRC is part of UK Research and Innovation. Based on priorities set out in their Strategic plan, they invest in research on behalf of the UK tax payer. Their research has resulted in life-changing discoveries for over a hundred years. Scientists apply to the MRC for funding for their research and applications are reviewed by panels of independent experts.
About the Grant
DFID, NIHR, MRC and Wellcome each have a strong history of supporting research that aims to improve health in low and middle income countries (LMIC). The four partner agencies share the view that in order to have maximum impact on health they need to work together to provide evidence of the best and most appropriate interventions to improve health in LMIC settings
Objective
The purpose of this scheme is to provide funding for the best proposals to generate new knowledge about interventions that will contribute to the improvement of health in low and middle income countries. The scheme is focused on late-stage clinical and health intervention trials evaluating efficacy and effectiveness.
Proposal types: Global health trial research grants, Trial development grants
Priorities for this call
The scheme will give priority to proposals for definitive trials that are likely to produce implementable and generalisable results to change policy and practice. Trials should address the major causes of mortality or morbidity in low and middle income countries, particularly those that affect the most vulnerable populations. They are open to funding a smaller number of more ambitious trials than in previous years.

Applications must engage with the potential users of research for future implementation and impact for policy. Stakeholders, such as policy makers, should be engaged throughout the research process in order to ensure trial results are implementable, scalable and in line with policy needs. All applications must include investigators/partners based in the country/ies where the trial will take place.
Topics
Although the breadth of the scheme is deliberately wide, they particularly welcome proposals for research addressing to the coexistence of two or more chronic conditions in the same individual as well as more broadly addressing chronic non- communicable diseases, including mental health, reproductive, maternal and new born health. The scheme encourages the evaluation of a wide range of intervention types including, but not limited to:
behavioural interventions

psychological therapies

disease management

drugs

vaccines

hygiene interventions

diagnostic strategies.
Geographical scope: Studies funded through this scheme should be based in countries with low or middle income economies.
Eligibility
This call is open to and particularly encourages applicants to apply from eligible research institutions based in low and middle income countries as well as the UK. The scheme is targeted at trials led by academic groups, and not at trials led by commercial companies or product development partnerships (PDPs). However, applications are welcome from investigators from academic institutions who wish to collaborate with commercial companies or PDPs. Applications will be submitted to and processed by MRC on behalf of the four partner agencies.
How to Apply
For more information please check the Link
Latest Online Store
Latest Tenders And EOIs
Latest News
© Renalysis Consultants Pvt Ltd