Back to the Event Listing
Post an Event announcement
Advertise with us
Online store
Subscribe our Weekly Newsletter
More Events
---------------------------------------------
Applications invited for Photo Contest 2019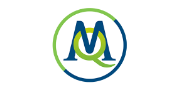 Organization: MAXQDA
Event Duration: 08 Aug. 2019 - 09 Sep. 2019
Apply By: 09 Sep 2019
About the Organization
VERBI Software is based in Berlin, Germany where they develop and innovate qualitative and mixed methods research software that is used all around the globe. They are a multigenerational family-owned business driven with a passion for research, research methods, and modern software solutions.
About MAXQDA
MAXQDA is a software program designed for computer-assisted qualitative and mixed methods data, text and multimedia analysis in academic, scientific, and business institutions.
About the Event
Working on a research project brings a researcher to places one might never have discovered otherwise. One looks at the world around oneself while asking questions about places, situations, relationships, and other details of life and society. VERBI Software is interested in their unique perspective and would like to invite them to share it with the global community. This is the fourth-annual MAXQDA Photo Contest. Hundreds of researchers from around the world sent them their incredible snaps of life in the field and each year, five talented photographers are featured on the MAXQDA website, on their social media, and on their VERBI Software holiday prints. Due to the overwhelming popularity of the contest, they have decided to do it again this summer!
Topic: Picture yourself in the field: Share a glimpse into your day-to-day life as a researcher with the MAXQDA community
Prizes:
Publication: The winners' photographs and research projects will be featured on the MAXQDA website and social media.
Professional Print: Every photographer whose entry is chosen as a winner will receive a large-scale acrylic or glass print of their photograph.
Raffle: Each photographer will automatically be entered into our #PictureYourResearch Raffle to win a 1-year MAXQDA Analytics Pro license.
Process: Upload Your Photo
Eligibility
Picture: They are looking for interesting and eye-catching photographs – moments from your research that mean something to the applicant. Photographs submitted must be 1.5MB – 10MB in size and the content of the picture should be clearly recognizable. They are looking for insights into your research project(s). Please only submit photos taken by the applicant or photos from applicant's research that he/she has full permission to publish.
Research: The creativity and completeness of one's photo description will be taken into account by the Selection Committee. They also request that one writes the description in English or German. Non-native-speaker status will not affect his/ her chances of winning.
Deadline: All entries must be submitted by September 9th, 2019 at the latest.
Submission
Upload one's favourite research photo (highest resolution possible – min. 1.5 MB in size) by September 9th 2019 using the form below. Don't forget to share some of the background information about the photo, such as: what is the context in which the picture was taken? Who is featured in the image? And at what point during the research journey was it taken?
Share the submission on Social Media. Share one's photo on one's social media platform(s) of choice using the hashtags #PictureYourResearch and #MAXQDAPhotoContest and tag the organization in the caption @VerbiSoftware or @MAXQDA so their community can learn more about the research project.
How to Apply
For more information please check the Link
Latest Online Store
Latest Tenders And EOIs
Latest News
© Renalysis Consultants Pvt Ltd