Back to the Event Listing
Post an Event announcement
Advertise with us
Online store
Subscribe our Weekly Newsletter
More Events
---------------------------------------------
Applications invited for The Disobedience Award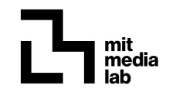 Organization: The MIT Media Lab
Event Duration: 21 Jul. 2019 - 21 Jul. 2019
Apply By: 21 Jul 2019
About the organization
The MIT Media Lab is an antidisciplinary research laboratory at the Massachusetts Institute of Technology, growing out of MIT's Architecture Machine Group in the School of Architecture. Its research does not restrict to fixed academic disciplines, but draws from technology, media, science, art and design.
Event description
The Disobedience Award—a $250,000, no-strings-attached prize—recognizes individuals and groups who engage in responsible, ethical disobedience aimed at challenging norms, rules, or laws that sustain society's injustices. This award honors work that is focused on positive impact and is consistent with a set of key principles, including:
nonviolence

creativity

courage

personal responsibility
Research Topics
Civic medias

Systems

Ethics

Social change

History
Eligibility
The award is open to people and groups working in any discipline, including, but not limited to, scientific research, civil rights, freedom of speech, human rights, and the freedom to innovate. By rewarding thoughtful, nonviolent acts of disobedience, they hope to raise the public profile of these activities and ultimately inspire new agents of change.

Recipient must be living at the time of nomination.

If an organization, they must be currently operational at the time of nomination.

Individuals, groups, or organizations cannot nominate themselves.

Recipient must have taken personal risk in order to effect positive change.

If a group of people or an organization is awarded the prize, they will receive one $250,000 check to distribute at their own discretion.

This award is open to any person or group in the world as long as they follow the principles of nonviolent disobedience to impact society in positive ways. All disciplines are eligible.
Selection Process
The organization has gathered a diverse selection committee from the MIT Media Lab network—activists, scientists, designers, artists, and engineers—to review the nominations and select the award recipient(s).
For more information please check the Link
Latest Online Store
Latest Tenders And EOIs
Latest News
© Renalysis Consultants Pvt Ltd