Back to the Event Listing
Post an Event announcement
Advertise with us
Online store
Subscribe our Weekly Newsletter
More Events
---------------------------------------------
Applications invited for UN Youth Climate Summit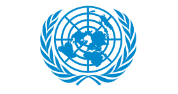 Organization: United Nations
Event Duration: 21 Sep. 2019 - 21 Sep. 2019
Apply By: 19 Jul 2019
Event title: Applications invited for UN Youth Climate Summit
Deadline: 19th July 2019
About:
Global emissions are reaching record levels and show no sign of peaking. The last four years were the four hottest on record, and winter temperatures in the Arctic have risen by 3°C since 1990. Sea levels are rising, coral reefs are dying, and we are starting to see the life-threatening impact of climate change on health, through air pollution, heatwaves and risks to food security.
The impacts of climate change are being felt everywhere and are having very real consequences on people's lives. Climate change is disrupting national economies, costing us dearly today and even more tomorrow. But there is a growing recognition that affordable, scalable solutions are available now that will enable us all to leapfrog to cleaner, more resilient economies.
The latest analysis shows that if we act now, we can reduce carbon emissions within 12 years and hold the increase in the global average temperature to well below 2°C and even, as asked by the latest science, to 1.5°C above pre-industrial levels.
About the event:
The UN Youth Climate Summit is a platform for young leaders who are driving climate action to showcase their solutions at the United Nations, and to meaningfully engage with decision-makers on the defining issue of our time.
This historic event will take place on Saturday, September 21 at the United Nations Headquarters in New York, as part of a weekend of events leading up to the UN Secretary-General's Climate Action Summit on Monday, September 23.
The Youth Climate Summit will feature a full-day of programming that brings together young activists, innovators, entrepreneurs, and change-makers who are committed to combating climate change at the pace and scale needed to meet the challenge. It will be action oriented, intergenerational, and inclusive, with equal representation of young leaders from all walks of life.
Apply to Attend
Young people between the ages of 18 and 29 are invited to attend the Youth Climate Summit on September 21, and the UN seeks strong participation from young leaders in the Global South. To attend the summit, interested youth must apply by July 19. Attendees will be selected based on their demonstrated commitment to addressing the climate crisis and their displayed leadership in advancing solutions.
Climate leaders under the age of 18 have the opportunity to attend through a nomination process. Organizations interested in nominating young leaders under the age of 18 should email Yassamin Ansari (ansariy@un.org) for additional information.
For more information please check the link
Latest Online Store
Latest Tenders And EOIs
Latest News
© Renalysis Consultants Pvt Ltd