Back to the Event Listing
Post an Event announcement
Advertise with us
Online store
Subscribe our Weekly Newsletter
More Events
---------------------------------------------
Applications invited for Wenhui Award for Educational Innovation 2019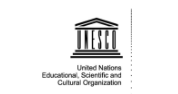 Organization: UNESCO
Event Duration: 27 Sep. 2019 - 28 Sep. 2019
Apply By: 31 Jul 2019
Title: Applications invited for Wenhui Award for Educational Innovation 2019
Deadline: 31st July 2019
Schools and universities are both institutions of education, charged to provide quality education to children, youth and adults. Data from the UNESCO-Institute of Statistics (UIS) show that 4 out of 5 children between 6 and 17 years old are now enrolled in school, while data for higher education participation reveal a massive increase from 33 million in 1970 to 221 million currently, with a projection of 377 million in 2030.1 While these statistics are very encouraging, about 262 million children and youth were out of school in 2017, and millions are unable to further their studies beyond basic education.
The 17 Sustainable Development Goals (SDGs) have set an ambitious target to leave no one behind by calling on all stakeholders and partners to eradicate poverty, inequality and hunger; to provide quality universal education; to protect our planet; and to build sustainable cities, communities and societies. Of particular relevance to the education community is SDG 4-Education 2030 Agenda which aims to ensure inclusive and equitable quality education and promote lifelong learning opportunities for all by 2030; and we have only 11 years left to meet this goal!
Clearly, from a lifelong learning perspective, education should flow seamlessly from cradle-tograve. The transition from early childhood education, to primary and secondary education, and to post-secondary and tertiary education, as well in non-formal education, must not hinder learning at any stage
What are the objectives of the Award?
The specific objectives of the 2019 Award is to:
Value and encourage university-school partnerships in enhancing the quality of education and lifelong learning;
Recognize the collective contributions of individuals or institutions in developing university school partnerships to improve the quality of education and lifelong learning; and
Foster local wisdom and ingenuity in innovative university-school partnerships in enhancing the quality of education and lifelong learning.
What is in the Award?
The Award shall be conferred on two individuals or institutions in recognition of their commitment and outstanding efforts in the development of educational partnerships in accordance to the theme of the Award this year. The two winners will receive a Certificate of Excellence and prize money of US$ 20,000 each. Certificates of Merit may also be awarded to individuals or institutions that have demonstrated commendable innovative partnerships.
Who is eligible for the Award?
Individuals or institutions from UNESCO Member States in Asia and the Pacific region that have designed and implemented significant educational innovations in the professional development of teachers leading to improved access to, and quality in, education and skills development will be eligible for the Award.

To qualify for nomination for the 2019 Wenhui Award, the candidates shall possess the following qualifications or attributes:

Have demonstrated their ability in developing university-school partnership that has helped to enhance the quality of inclusive education and lifelong learning;

Have verified the positive impact of their partnership in bringing about noticeable changes in the quality of inclusive education and lifelong learning;

Have proven their commitment in promoting and supporting the principles of inclusive and lifelong quality learning for all; and

Have established that their partnership is current and relevant to the Education 2030 Agenda.
How to apply for the Award?
The Award organizers are calling for nominations from governments, educational institutions, international organizations, non-governmental organizations and individuals in Asia and Pacific countries following the procedure below.
Nominations shall be submitted to the Award Secretariat at UNESCO Bangkok through the National Commissions for UNESCO, UNESCO Offices and other organizations associated with UNESCO, using an official Award Application Form available online at https://bangkok.unesco.org/content/wenhui-award-2019
For more information please check the Link
Latest Online Store
Latest Tenders And EOIs
Latest News
© Renalysis Consultants Pvt Ltd