Back to the Event Listing
Post an Event announcement
Advertise with us
Online store
Subscribe our Weekly Newsletter
More Events
---------------------------------------------
Non-Profit Workshop: Capacity Building for Bajaj Group's CSR Grants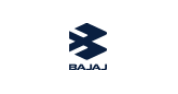 Organization: Bajaj Group
Event Duration: 23 Aug. 2019 - 23 Aug. 2019
Apply By: 21 Aug 2019
Title: Non-Profit Workshop: Capacity Building for Bajaj Group's CSR Grants
Organization: Bajaj Group
Date: 23rd August, 2019
Event Duration: 2:30- 4:30 pm
Venue: Pantnagar, Uttrakhand
Apply by: 21st August, 2019
Non profits workshop for CSR Grant is being organized in Pantnagar, Uttrakhand on 23rdAugust'19 by Bajaj Group.
The non-profit workshop will delve into the opportunities that NGOs have in their realm since the introduction of section 135 of the Companies Act 2013. The workshop will explore how NGOs can leverage the CSR funds in general and the Bajaj CSR Grant in particular to implement their projects. Through focusing on aspects such as proposal writing, fundraising, generating attention among corporates, it will provide important lessons to NGOs to create maximum good through their social impact projects.
Bajaj Group in its quest for nation building has undertaken various philanthropic activities and social work through its corporate and non-corporate entities besides providing financial support to such causes. The wide spectrum of community development endeavors undertaken by Bajaj companies — embracing everything from health and education to women's empowerment to water conservation and more — has touched, and changed, many lives. As a part of its ongoing social responsibility, Bajaj group of companies proposes to expand its support to voluntary activities in development sector. Thus, Bajaj Group is inviting applications from Non-Profits Organizations for Uttrakhand based projects.
Join us for the workshop with the Bajaj Team on 23rd August in Pantnagar.
Registration Process:
Register now by filling out the Google form here: https://forms.gle/qguQwJLZPMXnNTKx8
You can nominate maximum two delegates from your organization including CEO/Director/Top leadership.
Eligibility Criterion:
The eligibility criterion for applicant organization is as follows:
Is a registered NON-Profit organization in India (Society/ Trust/ Sec.8 or old Sec.25)

Has Income Tax registration under 12A AND 80G.

Complies with any additional requirements for implementing organizations in the CSR Rules (under Section 135 of Companies Act 2013).

Has a track record of at least 3 years in working in the thematic area AND/OR in the proposed geography. Organizations having both will be preferred.
The preferred sectors (and sub-sectors) for support are Environment & Natural Resources, Health and Education.
The preferred project geographies are Pantnagar, Uttrakhand or Uttrakhand based projects.
Resource Person
Mr. Pankaj Ballabh, GM-CSR, Bajaj Auto Limited
Pankaj has spent nearly 25 years working on issues of development, corporate responsibility and sustainability, managing corporate responsibility and sustainable development portfolios for three large multi-nationals. In these roles he has led the transition to an impact and 'risk' centric approach–and also led the influencing outreach to impact a much wider stakeholder set. One key area of my work has been development of robust due diligence mechanisms around anti-bribery and corruption. He possesses specialties in CSR, Environmental and Social Risk Assessment, Social Performance, Sustainable Development, Stakeholder management, Crisis Communications, Social Tension, Social Media.
Please note-
There is no fee to attend this session.

Participants have to carry valid government identity proof with them

More details about the agenda and venue will be shared shortly.
Register Now: https://forms.gle/qguQwJLZPMXnNTKx8
For any queries related to this workshop please write to us at akankshya@csrbox.org mark a cc to csr@ngobox.org
Latest Online Store
Latest Tenders And EOIs
Latest News
© Renalysis Consultants Pvt Ltd