Back to the Event Listing
Post an Event announcement
Advertise with us
Online store
Subscribe our Weekly Newsletter
More Events
---------------------------------------------
Policy BootCamp 2019 - Launchpad for Aspiring Public Leaders and Policy Enthusiasts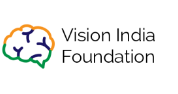 Organization: Vision India Foundation
Event Duration: 09 Jun. 2019 - 09 Jun. 2019
Apply By: 30 Apr 2019
Inviting Applications for
Policy BootCamp 2019 - Launchpad for Aspiring Public Leaders and Policy Enthusiasts
Policy BootCamp is a 21-day residential program focused on public policy and governance, leadership, and nation-building. It serves as a launchpad for aspiring public leaders, and policy enthusiasts who are specialists in their respective fields.
150 delegates from all across the nation and the world come together and stay on one campus. The program is graced by over 50 speakers including union ministers, bureaucrats, parliamentarians, grassroots reformers, social leaders, academicians, impact investors, and young achievers. The Policy BootCamp has been carefully designed to deliver holistic learning, exposure, and mentorship to the future leadership of the nation.
Program Highlights:
​​21-day immersive residential program in Delhi/NCR

​​Engage with politicians, bureaucrats, academicians, social workers, thinkers, policy entrepreneurs and more.

Experience the spirit of India with workshops, community interactions, group exercises, ideation workshops, and field work

Learn from India's leading minds through seminars, interactive discussions, one-to-one interactions and implementation modeling.

Connect with future co-workers, peers, ground workers, policymakers, and various stakeholders of democracy.
When
June 9 to June 29, 2019
Vision India Foundation has partnered with various subject experts to deliver a comprehensive curriculum for the Policy BootCamp.
The program maneuvers through the following 5 tracks:
Concept Building (Lectures, Panel Discussions, Presentations and FGDs)

Practical Modeling (Workshops, Case Studies, Solution Design Jams and Implementation Plans)

Experiential Learning (Group Exercises and Community Interaction)

Screenings (Documentaries and Interactive Follow-ups)

Career Charting (Ideation Sessions, Stakeholder Networking and Opportunities in the Space)
The BootCamp is designed for young people who are ready to launch themselves in the domain of public policy and public leadership.
BootCamp is appropriate for:
College students who want to develop an understanding of the public policy landscape

Aspiring public leaders and change makers who want to chart out an impactful career

Young professionals who want to explore and enter the policy world

Young development workers who wish to hone their skills in specific areas

Scholars interested in pursuing higher studies (Masters/PhD) in a policy area

NRIs and foreign citizens who wish to learn about Indian policy framework and contemporary issues

Enthusiasts from emerging economies who face similar policy challenges in their countries
The selection is based on an online application. The competitive process includes the following:
Achievements and Past Engagements

Video Essay (Required for Scholarships)

Relevant Qualifications and Intent

Shortlisted applicants may also be asked for a web/telephonic interview.
Selections will be made on a rolling basis.
Programme Cost:
For Indian citizens: ₹ 36,000/-
For others: $600
Scholarships in the range of ₹ 6,000 – ₹ 24,000, are offered to meritorious candidates, on a merit-cum-means basis. Don't let your inability to pay become a reason for not applying. The number of scholarships we can offer is limited to 50% of the delegates, so please apply for financial support only if you really need it. Do remember, there may be others who need it more than you!
This amount is inclusive of:
Air-conditioned accommodation for 21-days

Course-pack and academic content

Meals and local travel during the BootCamp

Workshops, activities, and conferences during the BootCamp

Passes to 4 VIF Conferences/Conclaves after the BootCamp
Where
BootCamp is a residential programme and is hosted at a scenic campus located in Delhi/NCR.
For more information please check the Link
Latest Online Store
Latest Tenders And EOIs
Latest News
© Renalysis Consultants Pvt Ltd