Back to the Event Listing
Post an Event announcement
Advertise with us
Online store
Subscribe our Weekly Newsletter
More Events
---------------------------------------------
Sitaram Rao Livelihoods India Case Study Competition 2019 - Technology Solutions for Agricultural Advancement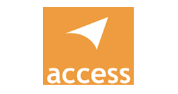 Organization: ACCESS Development Services
Event Duration: 12 Dec. 2019 - 12 Dec. 2019
Apply By: 10 Jul 2019
Indian agriculture has been the backbone of Indian economy and continues to remain the primary livelihood for more than half of India's population. While technology has powered Indian agriculture time and again by helping overcome productivity stagnation, strengthening market linkages and enhancing farm management, with the increasing population and demand for better quality and higher quantity of 'food, fibre and feed', the performance pressure on agriculture is increasing significantly. The emergence of farm technologies integrated with a robust information and communication technology (ICT) likes at elite imagery, cloud computing, Internet of Things (IoT), blockchain technology,Machine Learning and Geographical Information Systems (GIS)hold tremendous new potential to both positively impact agricultural performance and enhance farmers' incomes.
For 2019, the Sitaram Rao Livelihoods India Case Study Competition invites cases from across the country that provide evidence of technology solutions that are impacting farmers to strengthen their livelihoods and participate more effectively in value chains and earn incremental incomes.
The cases could pertain to experiences that are harnessing technologies which enable farmers in one or more of the following areas:
Access tech-enabled advisory

Promote efficiency in resource use

Create an efficient and inclusive supply chain

Provide access to market including e-commerce models

Provide access to real-time information on weather and market

Combat challenges put forth by climate change; among others
How to Apply:
Interested participants are requested to send the case study abstracts, not exceeding 700 words, by July 1 , 2019

The shortlisted authors will be required to send their full case study, not exceeding 5000 words, by September 15, 2019

Once the final cases are submitted, they will be reviewed and ten best cases will be selected by a Technical Committee

The authors of the 10 best cases will be invited to present their cases before an eminent Jury whereby the top 3 cases will be selected (tentatively in October mid)

The top 3 case study authors will receive cash prizes of Rs. 75,000, Rs. 50,000 and Rs. 25,000 respectively and a compendium of the 10 best cases will be released during the Livelihoods India Conference 2019 (December 12-13, 2019)

The Livelihoods India Summit registration fee will be waived for the authors of the 10 best case studies.
For more details, visit: http://www.livelihoods-india.org/sitaram-rao-case-study-competition.html
For any clarifications please contact us at livelihoodsindia@accessdev.org
Latest Online Store
Latest Tenders And EOIs
Latest News
© Renalysis Consultants Pvt Ltd