Back to the Event Listing
Post an Event announcement
Advertise with us
Online store
Subscribe our Weekly Newsletter
More Events
---------------------------------------------
The Habitats Trust Grants Pan-India Symposiums – Conservation of Natural Habitats and Indigenous Species, Bangalore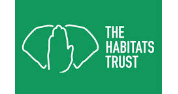 Organization: The Habitats Trust
Event Duration: 21 Jan. 2020 - 21 Jan. 2020
Apply By: 19 Jan 2020
Founded by Ms. Roshni Nadar Malhotra,The Habitats Trust is a coalition of passionate individuals coming together with the aim of securing key habitats and their indigenous species. The mission of the Trust is to create and conserve sustainable ecosystems through strategic partnerships and collaborations with all stakeholders at every level.
CSRBOX invites you for the THT Grants Pan-India Symposiums–Conservation of natural habitats and indigenous species 2020 – being organized by The Habitats Trust and CSRBOX (co-host) in Bangalore, on Tuesday, 21stof January 2020.
The Habitats Trust Grants Symposiums are organized in major cities Pan-India, in an effort to bring together individuals, organizations, and policy makers on one platform, such that they can interact, develop regional as well as sectoral understanding, and deliberate upon how individuals and organizations can contribute towards conservation of sustainable ecosystems.
The objective of these symposiums is to stir discussion regarding the protection and preservation of India's natural habitats and indigenous species of flora and fauna, as well as to inform individuals and Organizations about the THT Grants and its application process. With these grants, The Habitats Trust intends to recognize and support innovative, sustainable and replicable projectsbeing implemented towards key conservation issues in India, through an independent, robust and democratic process.
Note : The grant application process will open in the second week of January, you may visit www.thehabitatstrust.org/ or www.ngobox.org for more information at that time
The Habitats Trust offers four distinct grants, namely:
The Strategic Partnership Grant (25 Lakhs)- This flagship grant will primarily reach out to mid to large sized field work oriented organizations to create a two-way partnership for the common cause of conservation.
Lesser-known Habitats Grant (INR 20 lakhs)- This first of its kind initiative aims to secure and regenerate the overlooked and unaddressed but vital habitats of the country that are in urgent need of conservation attention.
Lesser-known Species Grant (INR 15 lakhs)- This unique grant aims to support conservationists working to secure a future for our lesser-known endangered species.
Conservation Hero Grant (INR 10 lakhs)- This grant aims to recognize grassroots conservationists working in individual capacity and provide them a platform to expand their activities and garner further support for their work.
To participate in the THT Grants Symposium in Bangalore, please fill in the google form from here. In case of any issues with the form please write to us at vaidehi@csrbox.org.
Please note-
There is no fee to attend this session.

Participants have to carry a valid government identity proof with them
Please find the details for the Symposium below.
Agenda (Tentative)
| | |
| --- | --- |
| 09:30 am – 10:15 am | Registration and Welcome Tea |
| 10:15 am – 10:30 am | Welcome Note |
| 10:30 am – 11.00 am | About THT and The Grant |
| 11:00 am – 12:00 pm | Panel Discussion (Conservation of Lesser known habitats and species) |
| 12:00 pm – 12:15 pm | Previous Grantee/s experience sharing (subject to availability) |
| 12:15 pm – 1:00 pm | Grant details and application process brief |
| 1:00 pm – 1:15 pm | Question-Answers |
| 1:15 pm – 1:20 pm | Thank you note |
| 1:30 pm – 2:15 pm | Lunch |
Date:Tuesday, 21st January 2020
Venue:Indian Institute of Management, Bannerghatta Main Rd, opp. to Apollo Hospitals, Sundar Ram Shetty Nagar, Bilekahalli, Bengaluru, Karnataka.
*CSRBOX is the co-host for conducting this symposium.
For upcoming THT Symposiums Pan-India, refer to the following table:
| | | | | |
| --- | --- | --- | --- | --- |
| S No | Location | Date | Institute | RFP Link |
| 1 | Bhubaneshwar | 10th Jan, 2020 | Coming soon | |
| 2 | Jaipur | 13th Jan, 2020 | Institute of Rural Management | |
| 3 | Bhopal | 16th Jan, 2020 | Indian Institute of Forest Management | |
| 4 | Bengaluru | 21st Jan, 2020 | Indian Institute of Management | |
| 5 | Chennai | 8th Feb, 2020 | Loyola College | |
| 6 | Calcutta | 10th Feb, 2020 | Coming soon | Coming soon |
| 7 | Delhi | 13th Feb, 2020 | Coming soon | Coming soon |
| 8 | Dehradun | 15th Feb, 2020 | Coming soon | Coming soon |
| 9 | Mumbai | 17thFeb, 2020 | Coming soon | Coming soon |
| 10 | Guwahati | 19th Feb, 2020 | Coming soon | Coming soon |
You are requested to register in any one of the symposiums given above as per your preferred location.
For more information on The Habitats Trust Grants, please visit https://thehabitatstrust.org/grants/#or write to us at vaidehi@csrbox.org.
We encourage you to share this mail within your network of NGOs such that they can take advantage of this opportunity.
Looking forward to welcoming you at The Habitats Trust Grants Symposiums 2020!
About CSRBOX
CSRBOX is India's leading CSR knowledge, impact-intelligence and partnerships platform aimed at the CSR and development community, connecting over three million development, strategic communication, CSR, humanitarian and sustainability professionals through CSR data, analytical tools, CSR research reports, Impact-stories, collaborations and blended advisory services. It has CSR portfolios of more than 1,000 companies & their CSR foundations, more than 10000+ CSR projects showcasing actual CSR budget of over INR 10,000 Cr. Additionally, it lists CSR service providers, innovative and news & reports related to businesses and CSR foundations.
Latest Online Store
Latest Tenders And EOIs
Latest News
© Renalysis Consultants Pvt Ltd