Discover the Champion of Hope in you and run for children in need this ADHM 2019!
By Responsenet
September 4, 2019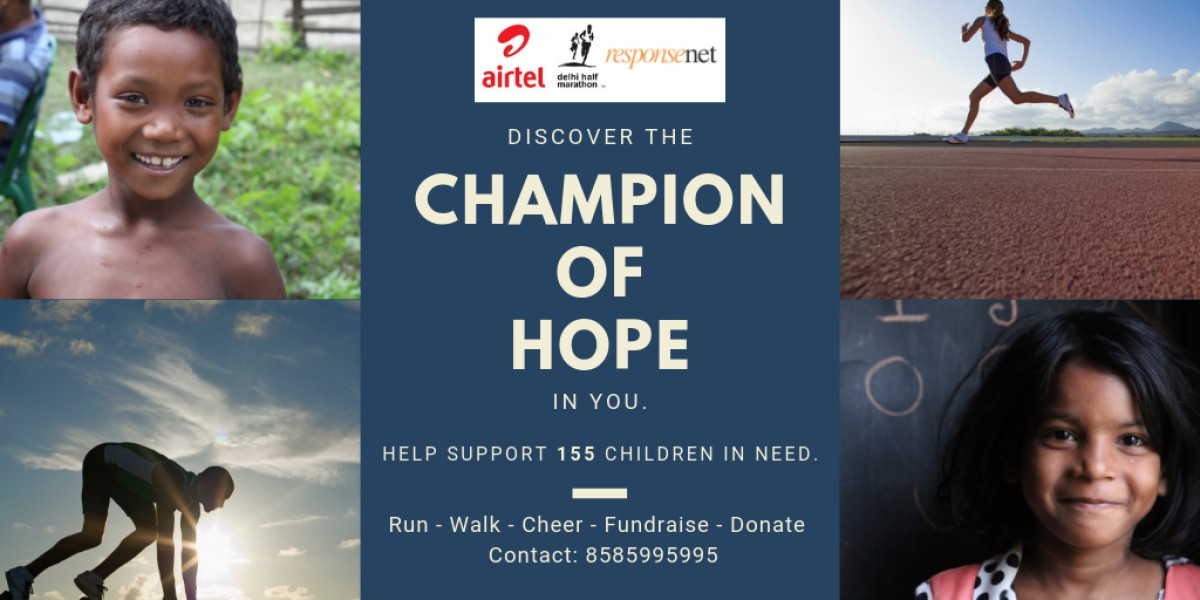 As a cause partner with Airtel Delhi Half Marathon, Responsenet is raising funds to establish its first Champion of Hope centre in Mahipalpur, Delhi which will help nurture lives of 155 vulnerable children. This centre is being established to create the opportunity for the children to learn, play and thrive who would otherwise be deprived, and above all to create the freedom for children to aspire as far as their dreams can take them for a better future.
You can be a part of this project from its inception for 155 children and help grow the support to hundreds of children more. There is a need of funds for school supplies, meals, teachers' salaries, and infrastructure.
Responsenet is working with over 17,000 children every day and providing them with the most basic necessities of life - food, education, health, sanitation and more.
Join us today to give unending hope to our children: https://www.icfn.in/ADHM/responsenet-development-services/
Last date to register for the 5K/10K/21K Run at Airtel Delhi Half Marathon is 10th September 2019.
Register with us to receive support and guidance to help you run for a cause.
Contact Person: Aayush Gupta (8530010083) / Angela Nar (8585995995)
© Renalysis Consultants Pvt Ltd