Dr.Prabhuram Chaudhary, Education Minister, MP to launch Class Saathi mobile clicker solution across 13 schools in the state
By TagHive
November 14, 2019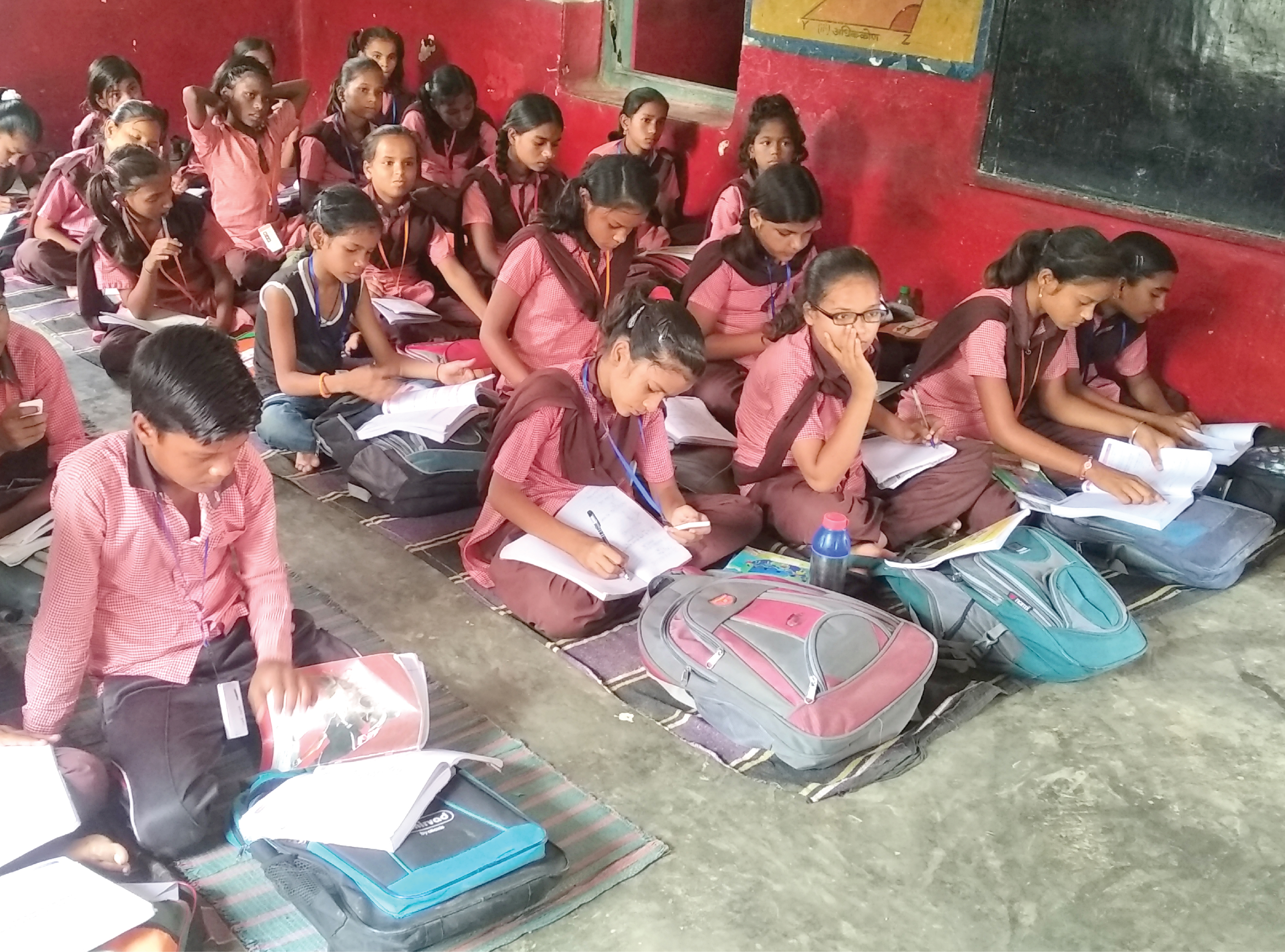 To commemorate the occasion of children's day, Dr.Prabhuram Chaudhary (Education Minister, MP) is launching the Class Saathi mobile clicker solution across 13 schools in the state. The formal inauguration will be held at the ward 8 middle school in Sanchi, Raisen district. The clickers are being introduced as a pilot to Grade 5 students for Maths and EVS.
Class Saathi is an innovative classroom engagement solution, developed by TagHive, a South Korean start-up funded by Samsung ventures. The brainchild of an IIT Kanpur graduate, Class Saathi is the perfect low-cost solution that uses minimal technology, complements the existing classroom infrastructure and allows teachers to get a real time understanding of the learning level of each student in the classroom. It makes technology accessible and affordable to schools in rural India, increases student participation and learning outcomes, tracks student attendance, supports and motivates teachers and involves all the key stakeholders including parents and the education department in the learning and progress of each child. It helps every stakeholder take a data driven decision to improve the quality of teaching and learning within and outside the classroom. It is thus very closely aligned to three of the five foundational pillars of the draft NEP of Accessibility, Affordability and Accountability.
Class Saathi offers a 2-way interactive education that makes learning personalized. It is a combination of a clicker for each student and a mobile app that runs offline on the teacher's smart phone. It enables a hassle-free quick attendance, has topic wise quizzes for each lesson of varying difficulty levels and in any language, shows student performance in real time thus helping teacher gauge the learning levels of the class. Parents and the school admin/govt. officials can also use the Class Saathi app to monitor the performance of students and teachers across different subjects and across different grades. The parent app also allows students to access additional practice quizzes thus making Class Saathi a complete learning solution for students.
What makes the Class Saathi clicker solution unique is that it works perfectly without the need for electricity, internet connectivity, any kind of classroom set up or additional technologies. The clicker devices need not be charged and workon batteries that last close to 2 years. It is also the only clicker solution in the world that works with a mobile application.
TagHive is honoured and excited to partner with the government of Madhya Pradesh to help them implement the systemic suggestions made by NCERT in 2018 for a focus on continuous evaluation without increasing the administrative task of teachers wherein the students, parents and the school receives feedback on a regular and timely basis to help improve the learning outcome of students.
© Renalysis Consultants Pvt Ltd