Fighting climate change through Tree Plantation
By Cadila Pharma
August 13, 2019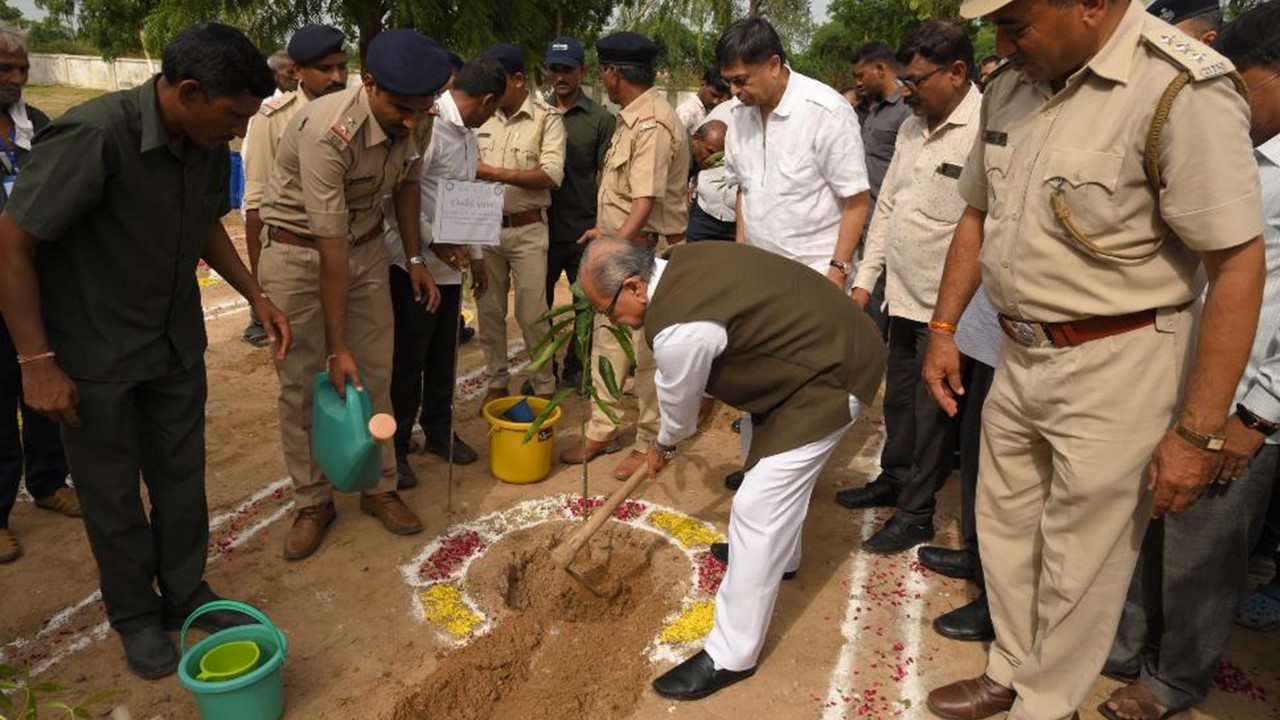 Cadila Pharmaceuticals and the Gujarat Forest Department collaborated to organize the 70th Van Mahotsava at Cadila's factory in Dholka on Monday. More than 1,000 saplings were planted in the campus in the presence of over 300 guests to mark the occasion.
State Education Minister Shri Bhupendrasinh Chudasama was the chief guest on the occasion. The event was also graced by the presence of Cadila Pharmaceuticals' CMD Dr Rajiv Modi.
In his address, Shri Chudasama called upon the citizens to plant trees and to make the country greener.
"It is not the duty of just the government or forest department or companies like Cadila Pharma alone. It is the responsibility of each and every citizen to make the country greener by planting as many trees as possible," he said.
Dholka Nagarpalika head Shri Bharat hai Patel, Ahmedabad District Panchayat member Shri Kirit Singh Dhabi, Dholka Panchayat member Smt Divya ba Sisodhiya, Dholka RFO D.H. Jani, deputy collector, Mamlatdar, TDO, and DFO, were also present at the event. A large number of people from nearby villages also participated, while Cadila Pharma employees took leading roles in organizing the event.
Girls from Trasad High School enthralled the audience by performing on Ganesh Vandana. They also stressed on the importance of trees through dance and Yoga. The dignitaries proceeded to plant the saplings after the performance.
To help realize Prime Minister Shri Narendra Modi's dream of making India Clean and Green, Cadila Pharma had on World Environment Day earlier this year, vowed to plant 1 lakh saplings in its campuses all over India within 1,000 days. As of today, it has already planted more than 35,000 saplings across Gujarat and the number is expected to touch 50,000 by September-end.
Climate change is one of the biggest challenges facing the mankind today. The Fifth National Report of Government of India on Desertification, Land Degradation, and Drought submitted to the Secretariat of the UNCCD cites that 68% of the country is prone to drought, and this will be further heightened because of the impact of climate change, particularly in drylands. Desertification causes loss of soil cover, mainly due to rainfall and surface runoff. It is responsible for nearly 11% of desertification in the country.
According to experts, one of the simplest and effective steps to tackle it is planting trees. In recent research, ecologist Thomas Crowther said that planting 1.2 trillion trees across the globe can neutralize the CO2 emissions, and help fight climate change.
Cadila Pharmaceuticals Ltd is innovation-led drug discovery processes to ensure the health and well-being of people around the world. Being a care-focused, the research-driven company, Cadila is committed to complying with the highest ethical standard in clinical research and medical practice.
© Renalysis Consultants Pvt Ltd