Magma Fincorp to Select 100 Meritorious Students from Underprivileged Background for Scholarship to Pursue Their Dream
By Magma Fincorp
June 13, 2019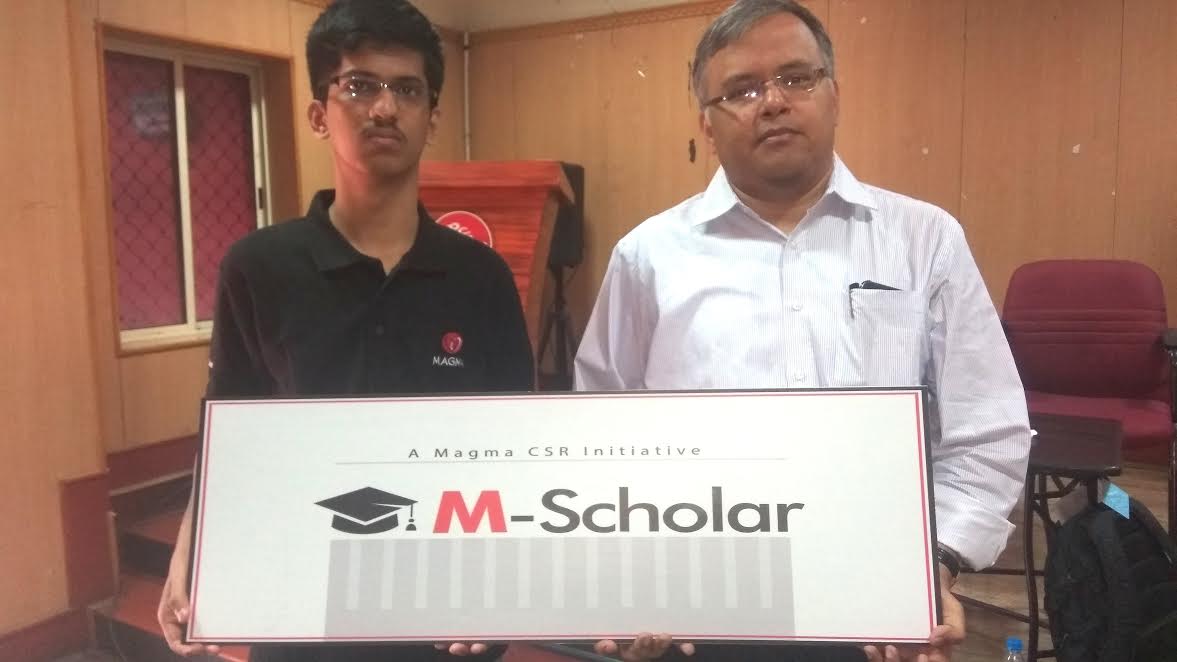 Prempal Kumar, has obtained a rank officer post at the Indian Space Research Organization (ISRO). The son of a farm laborer from Nalanda, Bihar with an income of Rs. 1 lakh per annum, Prempal secured admission to the B. Tech (Aerospace Engineering) at the Indian Institute of Space Science and Technology (IIST), Trivandrum. He plans to work for ISRO for a few years and then go abroad for pursuing further studies. Sujeet Kumar Suman from Madhepur, Bihar is pursuing his B.Tech (Mech.Engg) from the Indian Institute of Technology (Benaras Hindu University). The son of a daily wager with a family income of Rs.3000/month, Sujeet aspires to become an IAS officer. Satyam Kumar from Bihar is the son of a daily wager. A B.Tech in (Electronics Engineering) from the Nehru Institute of Technology (NIT), Allahabad, Satyam has received a job offer from Qualcomm with a package of Rs. 15 lakh/annum and hopes to secure an M. Tech after working for 2 years.
Helping these academically brilliant students from low income families to pursue their academic aspirations by pursuing undergraduate courses from prestigious institutes is Magma M-Scholar, a student empowerment initiative by Magma Fincorp, a Mumbai-Based Non-Banking Financial Company (NBFC).
"The very foundation of M-Scholar is laid on the core precept of 'Padhega India tabhi to badhega India'. We aim to help meritorious students from the underprivileged sections of society embark on the path to attaining academic excellence through this unique scholarship program. The aim is to empower them with the requisite resources and solutions to help them transform their dreams into reality with the tool of education," says Kaushik Sinha – Head CSR at Magma Fincorp.
"The M-Scholar program has been key in ensuring that there is no impediment on the path to pursuing quality education from a prestigious institute. The scholarship program has enabled me to expand my academic horizons and set on a path of economic development and sustainability," stated M-Scholar recipient Prempal Kumar.
M-Scholar was launched by Magma Fincorp in 2015 and offers scholarship to meritorious students from economically disadvantaged families. Over the last 4 years, students who have benefitted from the scholarship program have landed plum jobs in big-ticket public sector and private organizations in key positions. The company announces the launch of M-Scholar 2019, which will provide scholarships to 100 deserving students for higher education at the undergraduate level. Students who are 20 years old, have secured 80% marks in the Class XII exam and have a monthly household income less than Rs.10,000 are eligible to avail the scholarship.
Scholarship Details:
Student must be citizen of India

Maximum age of applicant as on 15th August 2019 – 20 years

Scholarship will be granted to students for 3 year degree courses in general stream or 4 years professional/ specialized courses in engineering, medical, law etc.

Applicant should have secured minimum 80% marks in school passing out board exam (class XII) in their respective state boards

Students from families having monthly household income of less than Rs. 10,000/- (Rupees ten thousand only) are eligible
Application procedure:
Interested and eligible students can send their application to the office of Magma Fincorp Ltd. with the following documents:
Application letter seeking to be enrolled into the scheme

Attested photocopy of the Class XII mark sheet

Set of two passport photographs

Age proof (School certificate/ Admin card)

Address proof and Identity proof

Income certificate of parent (Monthly Household Income must be Rs. 10,000/ or less per month)

College admission proof (for undergraduate course)

Bank account details

Character Certificate from School last attended
Application address:
Corporate Communications Department
Magma Fincorp Ltd.
Tower 4A, Ecospace Business Park,
Ambuja Realty Campus, New Town, Kolkata – 700156. West Bengal
Scholarship enquiry contact: (11am to 5pm)
Email: csr@magma.co.in
Mobile: 7044033714
For more information please log on to: www.magma.co.in
For media queries contact: Diana Monteiro diana.monteiro@magma.co.in ; Phone:912262291150
© Renalysis Consultants Pvt Ltd