Multi-specialty Medical Camp at Kadi village on World Health Day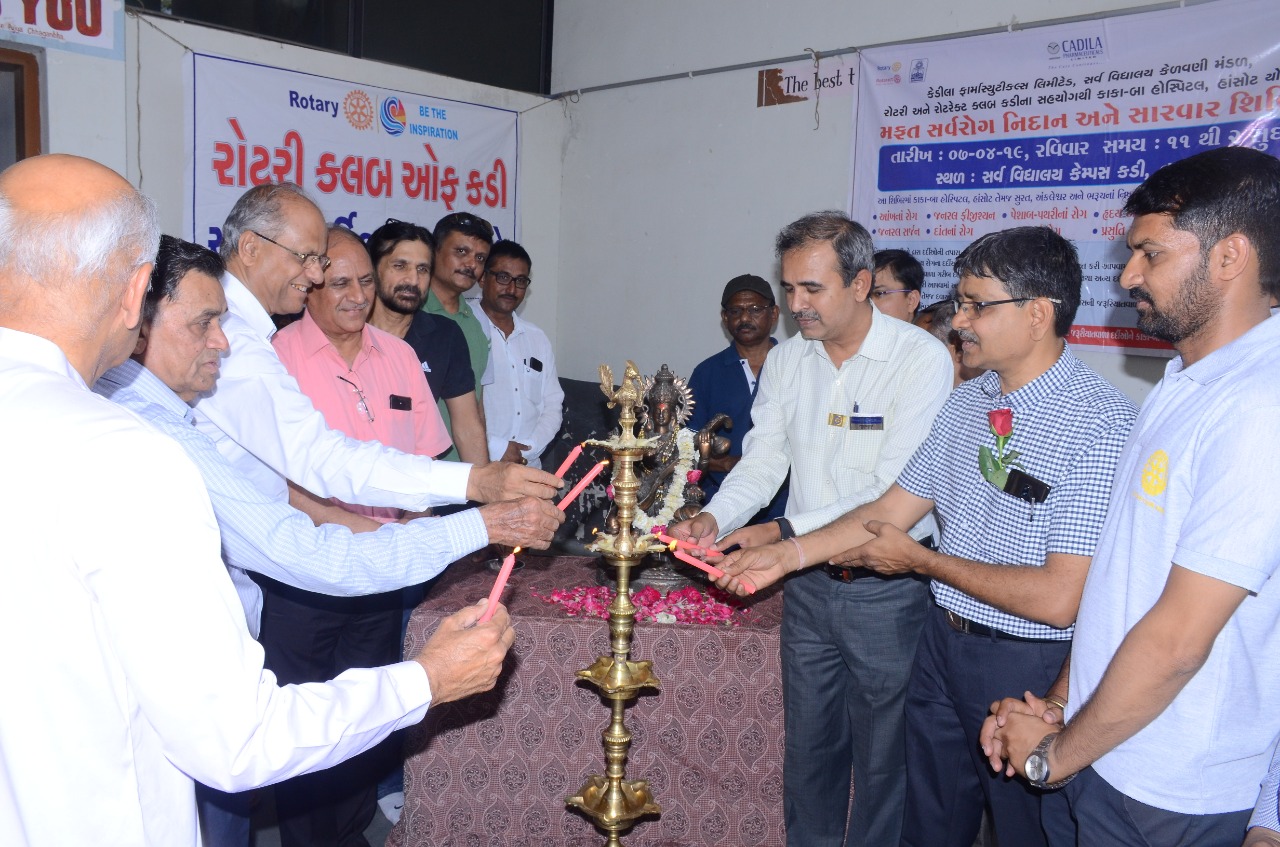 On the occasion of World Health Day on 7th April 2019, Kaka-Ba Hospital, an initiative of Cadila Pharmaceuticals Ltd in association with the Kadi Sarva Vidyalaya and Rotary and Rotaract Club of Kadi organized a multi-speciality health camp at Kadi village.A team of 40 doctors and paramedics from Kaka-Ba Hospital(Hansot village)along with volunteers from Cadila Pharmaceuticals were present on the occasion to help over 1500 villagers who attended the camp. The residents of Kadi and nearby villages were provided basic health checkups as well as guidance onseasonal health issues, free of cost.
Healthcare is the right of every individual. The theme for World Health Day 2019 designated by The World Health Organization (WHO)- "UNIVERSAL COVERAGE, everyone everywhere" and the slogan"Health For All" reinforce this fact. However, lack of quality infrastructure and non-access to basic medicines and medical facilities keep the remote rural population in India deprived of basic health facilities.
Speaking about the initiative, Dr. Rajiv Modi, Chairman and Managing Director, Cadila Pharmaceuticals Ltd said "Cadila Pharmaceuticals is committed towards inclusive and sustainable growth. In line with WHO's slogan of 'Health For All', the Kaka-Ba Hospital team today provided free medical check-up and treatment to residents of Kadi and 15 other nearby villages. Cadila Pharmaceuticals will continue to support more such camps."
© Renalysis Consultants Pvt Ltd